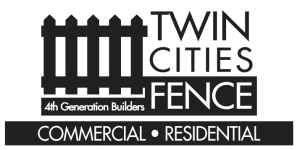 The pandemic we are living through is placing additional emphasis on outdoor activities. It is simply safer to engage in outdoor activities these days, so more people are playing tennis, outdoor basketball, baseball, and other sports that are not easy to play inside. Twin Cities Fence has installed fencing for both public and private facilities, and in the process has provided more security and visual appeal to each of them.
If you are responsible for managing a municipal tennis court complex, basketball courts, or baseball, softball, or football fields, this may be the ideal time to upgrade your security fencing, and Twin Cities Fence would be happy to work with you to accomplish your goals. The same is true if you own a private property with some kind of sports court or field. While tennis courts and basketball courts are the most common private courts we install fencing for, our experience allows us to install a fence around any sports-related facility.
Sports Fencing Adds Security And Safety
If you have watched a baseball game in the last three to five years, you have no doubt noticed that all Major League Baseball stadiums and most Minor League Baseball stadiums have installed safety netting down the first and third base lines. This is the result of officials of the leagues recognizing that fans in attendance were vulnerable to foul balls entering the stands at extremely high speeds. Injuries resulted in lawsuits, which led to the league's officials finally determining that the safety of their fans had to be addressed. In municipal baseball complexes, the size of stadium seating means that the safety concerns are different. In most cases, fencing around the fields' perimeter is more than adequate to protect spectators.
Fencing around baseball fields should be taller than most of the people who attend games in order to provide protection from line drives. Fencing around football fields serves a different purpose. Managers and owners of such fields do not have to worry so much about projectiles flying at spectators at high speeds, but they do worry about people entering the premises overnight and at other times when the field is closed.
Experienced Sport Fence Contractor
Twin Cities Fence has installed fencing around all types of athletic facilities and the quality of our work is well known. We would be happy to discuss options with you. Call us at 612-443-1948 to get a free estimate for a sports fencing project.