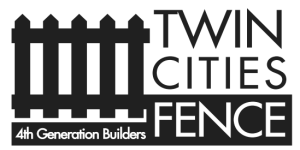 Pickleball has taken the entire country by storm! It's widely thought of as the fastest-growing sport in the country which has put many areas in a panic trying to build pickleball courts. One thing that is a virtual requirement for any pickleball court is proper perimeter fencing. You not only need to construct a heavy-duty fence around a pickleball court but you need to construct it in such a way that it does not hinder how the game is played. Too often fence companies will place the fence too close to the edge of the pickleball court which can cause problems for those actually using the courts. If you're planning to invest in new pickleball courts in your area, be sure you invest in proper pickleball court fences to ensure the new courts get adequate use due to proper spacing between the court and the fencing.
Most Common Types Of Pickleball Court Fencing Materials
Pickleball court fencing is primarily meant to keep balls on the court. While any type of fencing material can likely perform this job, it's important to choose a durable material that will stand up to the elements common throughout Minnesota. Below are a few of the more common pickleball fence materials we often use:
• Chain Link Fencing
• Vinyl Fencing
• Aluminum Fencing
• Steel Fencing
Not sure which fencing option will work best for your needs, one of our fencing experts will be happy to go over the pros and cons of each fencing type.
Twin Cities Fence Can Handle Your Pickleball Court Fencing Needs Regardless Of Size
At Twin Cities Fence we have been a fixture in the Twin Cities area for decades. We provide fencing for commercial, residential, and municipal projects throughout Minnesota. If you're looking for the highest quality pickleball court fencing in the area, reach out to our team. We offer free estimates and would be happy to answer any questions surrounding your pickleball fencing project.
We've been in the fencing business for four generations which is a testament to our commitment to quality and longevity. We vow to be here for you now as well as into the future should any issues arise with your pickleball court fencing. To schedule a consultation with one of our team members, give us a call today at (612) 443-1948 or fill out our free fencing estimate form on our website.