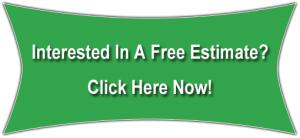 At Twin Cities Fence, we install several barriers and fences with a multitude of purposes in mind. The same can be said for when we install handrails. While the purpose of a quality handrail can vary, our top priority at Twin Cities Fence is safety and durability for our neighbors. If you are looking for a quality handrail installation company in Minnesota, Twin Cities Fence is the perfect solution for you.
Increased Safety with Handrails
First and foremost, it's important to always address the need for handrails due to safety. It's fair to say that Minnesota gets its fair share of ice. Handrails are a vital component to anyone living in our state and trying to walk out the front steps. Handrails keep you steady and provide a stable place for you to successfully ambulate without tumbling down the stairs. At Twin Cities Fence, we have multiple generations of experience installing all different types of handrails. We can properly install any type of handrail you are considering, including wrought iron handrails. Wrought iron handrails are less common now but incredibly beneficial for our Minnesota climate. It can be difficult to find a quality wrought iron handrail installation company but fortunately, you have one right in your own backyard!
Aesthetic Appeal with Handrails
The beauty of functional handrails is that they can also compliment the look and feel of your home or business. Wrought iron handrails are the perfect accent to any property and add an element of old architecture. The real beauty of wrought iron comes from the idea that it can be customized to fit the exact look you want. At Twin Cities Fence, we can custom design the look of your handrails to your exact liking, adding character to your property and perhaps even increasing the property value of your home.
Handrail Installer In Minnesota
While you can buy cookie cutter handrails from over produced stores, you are still missing a large component of safety and aesthetics. Ensuring safety and customizing a design that fits your space perfectly is something we pride ourselves in at Twin Cities Fence. Many times, handrail installation requires professional-grade equipment to properly install handrails. With our experience and our desire to cultivate a positive and safe environment for our customers, you will be glad you called.
If you are looking for a handrail installation company in Minnesota, give Twin Cities Fence a call today at 612-443-1948 or feel free to send us an email with questions at contact@tcfmn.com.