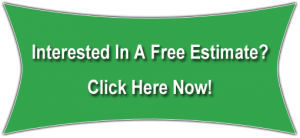 At Twin Cities Fence, we are your premier fencing contractor in East Bethel. If you have been searching for a quality fencing contractor, look no further than our experts here at Twin Cities Fence. With free estimates, year-round fencing installation, and 24-hour emergency repair services, we are here to help you with whatever you may need.
Whether you've tried to DIY a fence before or hired someone else that did shoddy work, there is nothing that can give you more peace of mind than utilizing our professionals here at Twin Cities Fence. Having professional-grade fencing installation and repairs can not only improve your overall aesthetics, it can increase the longevity of your fence. At Twin Cities Fence, we have been your local fencing contractor in East Bethel for over four generations. We have experience with all types of fencing materials, sizes, shapes and even designs. No matter what fencing service you may be in need of, Twin Cities Fence is here to be your reliable fencing contractor in East Bethel.
Fencing Installation
Fencing installation is a large portion of what we do hear at Twin Cities Fence. We thoroughly enjoy seeing the beautiful finished project at every job we do. From privacy fences to ornamental vinyl fencing, we have experience in all types of styles, materials and sizes. If you are searching for a specific look or function for your fence, let us know! Our experts are extremely knowledgeable and can match you with the right fence for the job.
Fencing Repairs
At Twin Cities Fence, we understand that having a fence in need of repair is not ever fun. Most of the time, fences are serving a functional purpose for your property. So when a fence is damaged and unable to perform its proper functions, we understand that repairing your fence should be our priority. Whether your fence was installed by another company or not, we are here to help. We offer 24-hour emergency fence repair services for those in East Bethel, MN.
Experienced Fencing Contractors
If you are ready to learn more about Twin Cities Fence and our services, go ahead and give us a call today. We offer free estimates with no hidden fees on all of our services. For your local and reliable fencing contractor in East Bethel, call Twin Cities Fence today at 612-443-1948 or send us an email at contact@tcfmn.com.