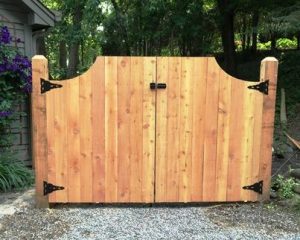 Many of us have spent more time at home during 2020. While it has been a very unusual and stressful time, there have also been many silver linings from the extended time at home. Many homeowners have used the additional time at home to complete home improvement projects that they have not been able to get to during more normal times. Adding a fence to your property is something that you might have wished for to enhance your home's value and function. Now is the perfect time to have a fence professionally installed and Twin Cities Fence has the experience and expertise to help you with this project Fence Installation for your Next Home Improvement Project.
Benefits of Installing a Fence on your Property
There are many benefits of fencing in your property. A new fence adds a measure of security to your property, adding a layer of protection to the exterior of your home. Your fence can also keep your children and pets safe when they are outdoors playing. In addition, a new fence also gives you and your family privacy and can act as a sound barrier. You can turn your outdoor space into an additional living area for eating meals, reading, relaxing, and playing games without the concern of being watched by neighbors. If you are a gardener, a new fence can also protect precious plants from being eaten by deer and other critters. Finally, a new fence can give your property an entirely new look and can improve your property value should you decide to sell your house one day.
Experienced Minnesota Fence Installation Company
Our fence installation crew can install a wide variety of fencing materials – including wood fences, chain link fences, vinyl fences, aluminum fences, ornamental fences and many more. We offer affordable pricing and fence repair all year round if you ever have a problem with your fence in the future. Our crew also is respectful of your safety and potential concern regarding potential exposure to COVID-19. We continue to work through the pandemic, completing full service installations with only minor modifications. We now offer our excellent service virtually, so that you do not have to be concerned about an increased risk of exposure. We can complete all estimates, invoicing, installation and payment without ever coming into physical contact with you or your family. For more information or to speak with a member of our team, give us a call at 612-443-1948.