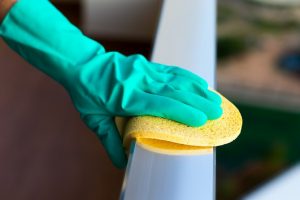 When guardrails are compromised, we can be confident in assuming that so is the safety of any vehicle headed that way. At Twin Cities Fence, we understand the importance of guardrails. We realize that guardrails are meant to both protect and defend your own property. If your guardrail is showing wear and tear or perhaps even compromised, our team of professionals in the Twin Cities will quickly be on the way. Offering 24-hour emergency guardrail repairs, Twin Cities Fence is here to help when you need it most. Whether you have a road, driveway or a home or deck guardrail. Twin Cities Fence can help.
Guardrail Are Used In Multiple Applications
While some people think of guardrails as only something they see on the highway, others know them to be extremely beneficial on their property. Guardrails provide a barrier that separates roadways, separates driveways, and alienates walkways, lawns, buildings, etc. It is the safest and most sturdy way to keep everyone safe. So, whether you are a roadside business looking to keep your property safe or your home itself is located on a dangerous roadside that needs protection, Twin Cities Fence is here to help.
Emergency Guardrail Repair
Was your existing guardrail compromised? Did someone run their vehicle into it? Did you experience harsh weather which resulted in a damaged guardrail? Whether your guardrail needs repairing due to an acute accident or it has experienced wear and tear over time, our team of professionals can come out right away to help. In theory, guardrails are there for a reason. So, having a weak or damaged guardrail is not the safest thing for your property. Our expert and emergency guardrail repair professionals will come out no matter what time of day it may be and repair the damage. We will carefully assess the area, utilizing our proper training and experience to be as safe as possible. Our equipment helps us to get the job done quickly and efficiently, leaving a sturdy, durable guardrail that cannot be easily breached again. We will work diligently, repairing your guardrails as quickly as possible so that we are out of your way and your property is once again safe.
Whether you are looking for standard guardrail repairs or you need emergency guardrail repairs to happen quickly, our team of professionals at Twin Cities Fence has got you covered. For more information about your quality emergency guardrail repair team in the Twin Cities, give us a call today. Contact Twin Cities Fence at 612-443-1948 or feel free to send us an email at contact@tcfmn.com.