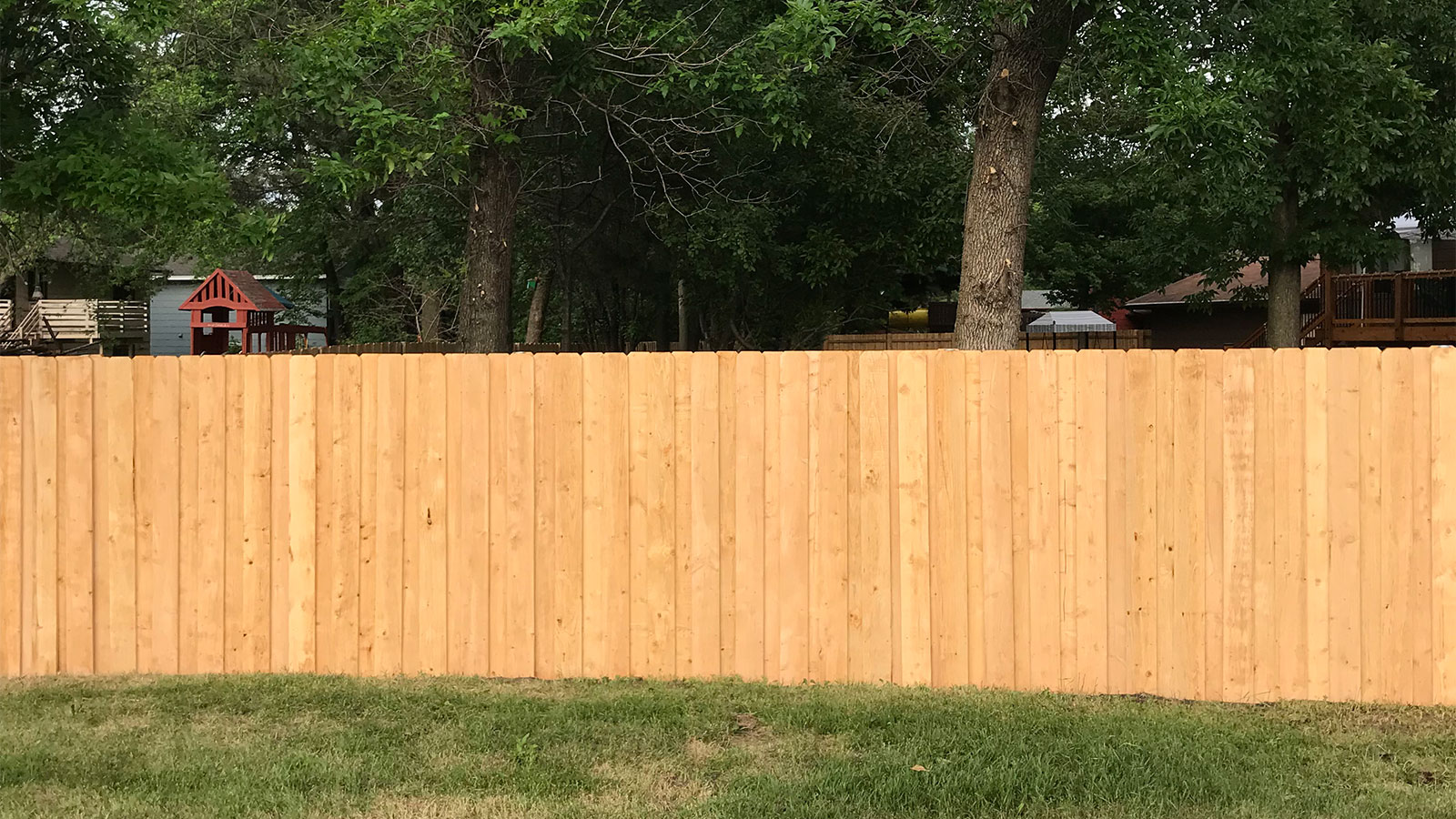 Wood fences have been among the most popular wood fence choices for homeowners in Minnesota for many years. Wood fences can add charm, privacy and a safety layer to your property without breaking the bank. Twin Cities Fence can help you choose the perfect wood fence system for your property, based on your priorities for function and overall look. Some of our most popular wood fence installation projects include:
Low wood picket fences: This type of fence is most often a decorative addition to a property to give your home an appealing look, while keeping a somewhat open look to your property. A low wood picket fence can be ideal for families that want to have an open and contained place for children to play. This fence type is also perfect if you want to set property lines.
Tower and solid privacy fencing: If you are looking for a more private option but still want the look of a wood fence, Twin Cities Fence can install a tower or solid privacy wood fence, which keeps neighbors and onlookers from being able to see inside the fence. You can host private parties, playdates and keep your pets safely inside your privacy fence.
Wood post and rail fences: If you are looking for an open, rustic look for your property, a wood post and rail fence may be a good fit. You most often see these fences on farms to keep animals contained, but they can be installed anywhere to create property lines and add an aesthetic component to your property.
Steel post wooden fences: If you are concerned about overall maintenance of a wooden fence, consider a steel post wood fence. You can have the look of a wood fence with the durability of steel, to give the fence system added longevity.
Minnesota Fence Installation and Repair Contractors
In addition to wood fence installation, Twin Cities Fence can also complete timely repair of your existing wood fence, whether we installed it originally or not. We all know that the Minnesota weather can be harsh and, over time, fences can take a true beating. Our team can repair your fence, replace any rotten wood and have your fence looking as good as new in no time. Our installation and repair services are available all 12 months of the year. For more information about our wood fence options, or to speak with a member of our team, call 612-443-1948.