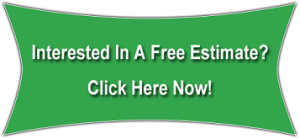 As one might imagine, there are many fence types available and as such, many reasons why someone plans to install one on their property. Many people have asked when the best time to install a fence is. The real consideration is when would you like to start receiving the benefits of your fencing. We install fences of all types anytime of year!
Many people install pools and are active on sports fields during the summer, and this is a time of year when many begin to consider their fences. You might be no exception but consider that this is the time of year that fencing contractors are their busiest. This could mean that you have a bit longer to wait for your project to be completed. Also consider that during the installation, the area will not be safe to use. This means pool areas, back yards, and sports fields would have to be off limits. Having this in mind, while it's still possible, we don't suggest the summer months as the best time for installation.
Springtime Fence Installations
The most ideal time for fencing installation is during the spring season. This allows the contractors to complete the installation before the summer rush and will have you enjoying the full benefits of your space as soon as the warm summer weather hits. To line up spring installation, however, requires the most advanced planning, and oftentimes will require that you schedule installation dates during January and February.
Fall Fence Installation
The cooler fall season months provide an excellent opportunity for fencing installation, too. One consideration is ground temperatures and the fall months provide near ideal conditions to install. This will ensure that the work is completed before the weather turns cold and will set you up to be ready to enjoy its benefits all year, next year.
Winter Fence Installation
People don't consider the winter months when it comes to fencing. If the ground has not yet frozen though, installation can still occur. One major benefit of installing during the winter is that contractors are hardly ever booked fully during those months, so the homeowner has more flexibility in scheduling, and you can rest assured that the installation project will get done at a quicker rate.
Fence Installation Any Time Of Year!
As you have read, there are better times of the year, both from the contractors' point of view and from the homeowners' point of view. Know that, regardless of the time of year, Twin Cities Fence will work to install your residential or commercial fence fast. With over 40 years of experience and a team that is ready to work, we are ready to get started on your project today. Call (612) 443-1948 to begin planning for your installation, right away.