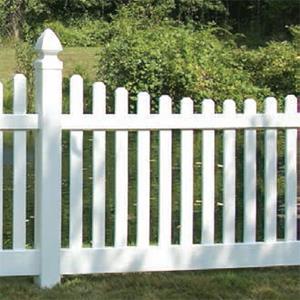 Choosing the best fencing material for your property can be difficult and even a bit overwhelming. There are many choices, and it is important to compare positives and negatives of each with your specific needs. Vinyl fencing has become a very popular option for many living in the Minnesota area. Vinyl fences offer the following benefits for residential and commercial customers in Minnesota:
● Strong and durable: Vinyl is much more durable and stronger than many other fencing materials. It will not rot or rust or mildew, and can withstand the snow, wind, sun and rain that the Minnesota climate brings.
● Maintenance Free: Vinyl fences do not require any time of extensive maintenance, you will not have to clean or paint it to keep it looking its best. If you notice your vinyl fence getting a little dirty, just hose it down and it will look good as new, season after season. Vinyl fencing is virtually maintenance free.
● Long life: Because of the strength, durability and minimal maintenance required, you can expect your vinyl fence to stand the test of time (and brutal Minnesota winters). Many vinyl fences last 20-30 years and sometimes even longer.
● Contemporary look: With a vinyl fence, you can match your home's contemporary look with a decorative fence that highlights your unique style. A very popular option right now is a vinyl white picket fence, which gives you the look of a wood fence, but without all of the maintenance issues.
● Decorative or options for privacy: You may want a fence to add curb appeal to your property or you may want to find some extra privacy from your neighbors. No matter what your goal, a vinyl fence can work for you.
Vinyl Fence Installation Services In MN
Twin Cities Fence specializes in fence installation services for those in Andover, Anoka, Blaine, Coon Rapids, Ham Lake, Spring Lake Park, and surrounding metro cities. We install fencing for homes and businesses twelve months a year and can help you with a repair if needed as well. We specialize in vinyl fencing options and can answer any questions that you might have about how it will look and function on your property. If you have questions about other fencing materials, we can help you there as well. We offer quick turnaround, affordable pricing and excellent customer service. Call us today at 612-443-1948 or email us at contact@tcfmn.com. We look forward to working with you!