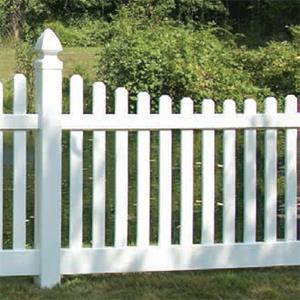 Considering a new fence? Weighing your options on what fencing system might be best for your property? At Twin Cities Fence, we can help you with all of the questions you may have. Vinyl fence installations in Minnesota have been on the rise. If you are interested in a vinyl fence, it's important to understand all aspects of this type of fence. As a company that has been serving the Minnesota community with quality vinyl fence installations for over four generations, we can definitely help.
Why Vinyl Fencing?
If you are on the fence and about vinyl fencing, let us answer some simple questions for you. Many people in Minnesota are beginning to choose vinyl as their fencing material choice due to its strong and durable nature. No matter what type of vinyl fence you may choose, vinyl fences are built to be strong, durable and weather any storm. Another reason vinyl fencing has been so popular is that it is known to be essentially maintenance free. With other materials, you may need to perform maintenance. For example, steel can rust, and wood can rot. However, vinyl fences are engineered to last longer and require very little maintenance. For these two reasons, vinyl fence installation has grown to be vastly popular in the area.
Benefits of Vinyl Fencing
So, what are some other reasons people choose vinyl? Vinyl is a man-made product. It can be formed or designed to take any shape or form. Should you want a picket fence, vinyl is an option. Should you choose a large privacy fence, again vinyl is a good choice. Vinyl can be made in a number of designs to make your fence aesthetically pleasing and it can be made into a variety of different colors, ensuring that you will find your perfect match. Even those wanting the look of wood without the hassle of wood maintenance often choose vinyl.
Twin Cities Fence Installation
No matter what type of vinyl fence option you choose, the important decision here is who installs it. Vinyl fence installation is not an easy task and installation should be done right the first time. With over four generations of vinyl fence installation, Twin Cities Fence is the perfect choice for your next vinyl fence installation project.
For more information about vinyl fence installation or our services here at Twin Cities Fence, give us a call today. We offer free estimates to all of our customers. Call us today at 612-443-1948 or send us an email at contact@tcfmn.com.