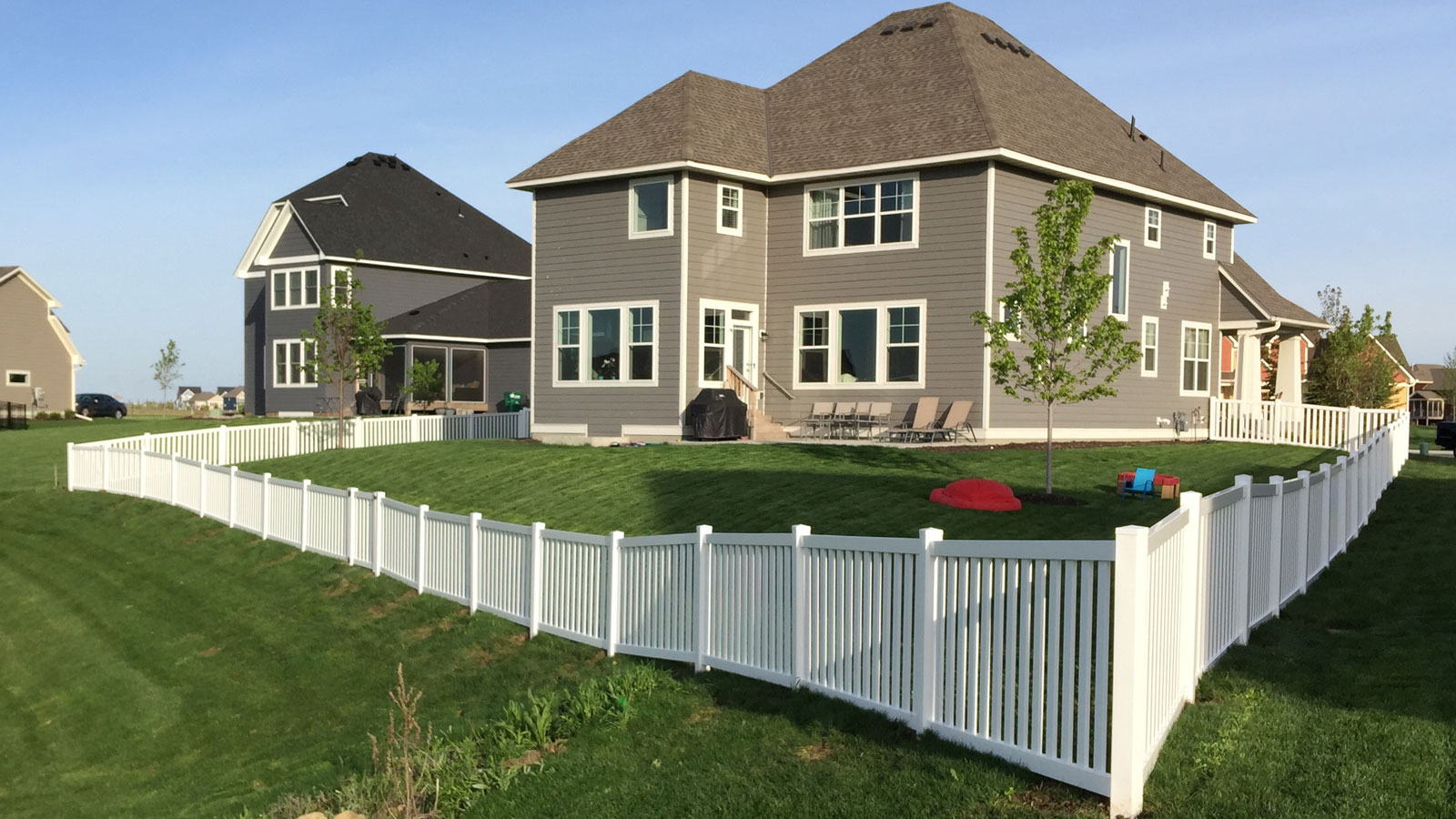 Are you considering adding a fence to your Minnesota property? Fencing can add security, privacy, safety for pets and children and a beautiful new look for your home. If you are unsure about choosing the best fencing option for your property, consider partnering with the team at Twin Cities Fence. We can sit down with you and listen to your vision and your needs and make a recommendation for the best material for your fence. Vinyl fencing is one fencing option we offer that has become extremely popular in the Minnesota area because of the variety of design options and durability.
Benefits of Vinyl Fencing
There are many important benefits of installing a vinyl fence on your property. These benefits include:
Long lasting: You can expect your newly installed vinyl fence to last up to twenty to thirty years, which is many years longer than a wood fence.
Strength and durability: One of the most important benefits of vinyl fences is their strength and durability. Vinyl fences can withstand the harsh Minnesota weather including wind, snow, ice, hail and all types of storms.
Low maintenance: Your vinyl fence can be cleaned very easily with a simple ground hose and generally does not require significant repair over time.
Wide variety of style options: Twin Cities Fence can install many types of vinyl fencing including a vinyl privacy fence, a contemporary vinyl picket fence that looks very much like a traditional white picket fence and ornamental vinyl fences that are unique and can be designed to complement your home. We can also make a vinyl fence to meet the size specifications that you need.
Affordable: A vinyl fence is a great investment in your property- while you may spend a bit more than a wood fence up front but then pay little (if anything) in maintenance and repair costs.
Why Choose Twin Cities Fence for your Vinyl Fence Installation?
Twin Cities Fence is a reliable, experienced and trusted fence installation company that services the entire Twin Cities area. We offer year round fence installation services as well as 24/7 repair services. Our crew is reliable, professional and provides responsive customer service and affordable pricing. We stand behind our work and always offer free estimates for our Minnesota customers so that you will know exactly what your fence will cost. For more information about our vinyl fencing installation options, call Twin Cities Fence today at 612-443-1948.