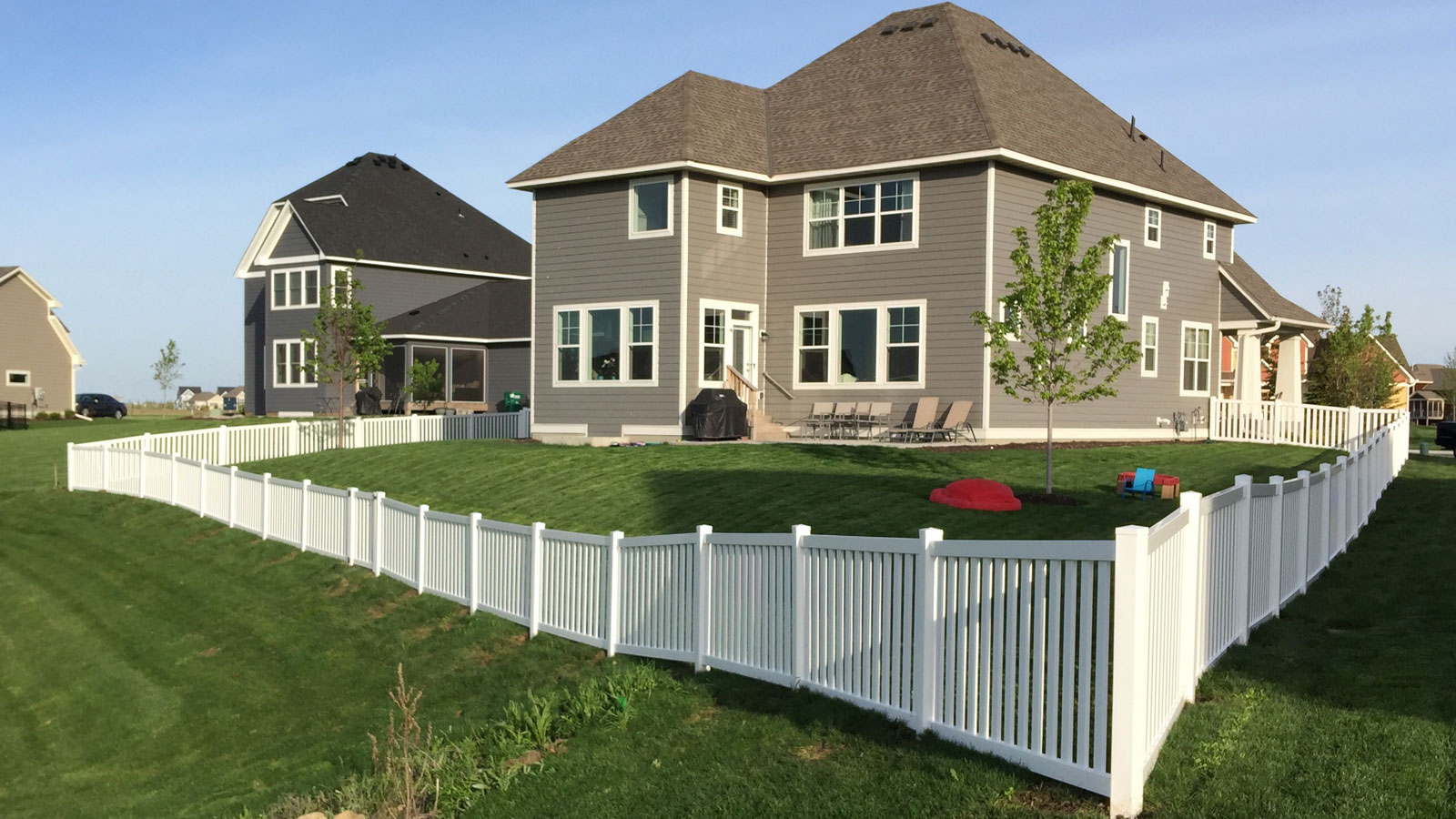 Are you on the fence about vinyl fencing (see what we did there?)? At Twin Cities Fence, we offer vinyl fence systems that do not disappoint. Over the years, we have installed hundreds of different fencing systems in the area. Fences come in a variety of different materials, different sizes, and even different designs. Vinyl fencing systems have become one of the more popular and viable options for many residents looking for a quality, durable fence in Minnesota. If you've been searching for a vinyl fence installation company in Minnesota, let Twin Cities Fence provide the perfect solution.
The Versatility of Vinyl
As a vinyl fence installation company, we truly enjoy working with vinyl. One of the greatest benefits we have as installers is the variety of options that vinyl can yield. We have installed vinyl fences for both residential and commercial properties in the past and have seen it utilized in so many different ways. Vinyl fences can be used as a privacy fence, allowing for a certain height and solid appearance so that your area feels closed, secured and private. This is helpful when you have nosey neighbors or perhaps at a business location where you need to restrict guests. Vinyl fences can also be used for other things. Vinyl picket fences are a beautiful, traditional fencing option that allows homeowners to get that nostalgic look of a white picket fence without all of the maintenance. The same can be said for ornamental vinyl fences. These aesthetically pleasing fences are beautiful and add a nice look to any property.
The Functionality of Vinyl
At Twin Cities Fence, we believe that vinyl fencing is really a special material. Minnesota weather can be harsh on anything that remains outside throughout the year. With humid summers and harsh winters, you want a material that is unaffected by the weather. Vinyl fencing requires little to no maintenance. You do not need to worry about any warping, rotting or any other type of decay. They are more durable than any other wooden fence and stand up to the harsh Minnesota weather. At Twin Cities Fence, we go a step further with our vinyl and include a UV inhibitor to eliminate the risk of discoloration to our fences. Vinyl Fences are sturdy, durable and do the job that they are installed to do.
Vinyl Fence Installation
No matter what type of vinyl fencing option you may choose, a fence is only as good as the one who installs it. At Twin Cities Fence, we are proud to offer vinyl fence installation throughout Minnesota and we have a vast amount of experience in quality installations. We work all throughout the year, rain or shine, to ensure that your fencing system is installed properly.
For more information about vinyl fence installation and the options you have, give Twin Cities Fence a call today. Contact us at 612-443-1948 or send us an email at contact@tcfmn.com.