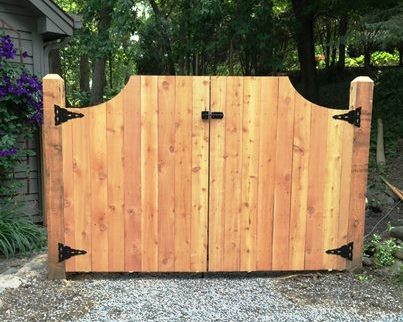 Are you looking to add a fence to your home or commercial property? If so, choosing a fencing contractor in the Twin Cities area can be difficult. When you search online, you quickly find loads of fencing companies in the area, but how do you know who is the right company for your needs? If you've arrived at our site, the team at Twin Cities Fence wants to assure you that we can handle your fencing job with ease, regardless of the size or complexity. Feel free to give us a call today if you'd like to setup a free consultation with one of our team members.
Experienced Twin Cities Fencing Contractor
At Twin Cities Fence, we have been providing fencing installation services to residents in and around the Twin Cities area for four generations! This proves that we've been a fixture in the local community for quite some time and are more than capable of handling even the most complex fencing projects. Whether you're in need of residential or commercial fencing installation or repairs, Twin Cities Fence is up to the task.
Fencing Installation Services
At Twin Cities Fence, we can install a wide array of different materials, sizes, shapes and designs. This ensures that regardless of your style or budget, we can find a type of fence that meets your needs. Below are some of the most popular fencing materials we often install:
Wood Fencing – We offer wooden privacy and picket fencing to match your style. Whether you're interested in wood or cedar, we have you covered.
Vinyl Fencing – Picket fences as well as privacy fences or ornamental fences all are possible with vinyl fencing, which requires little maintenance after installation.
Galvanized Steel Chain Link Fencing – We offer zinc-coated galvanized steel chain link fencing, which offers strength and durability at an affordable price point.
Color Coated Chain Link Fencing – We also offer color coated chain link fencing if you're looking to add a bit of color to your chain link fencing.
Steel or Aluminum Ornamental Fencing – Add a decorative fencing system to your property that's durable, but still attractive. Steel will cost you a bit more, while aluminum is more budget conscious.
Contact Twin Cities Fence Today for All Your Fencing Installation Needs
Twin Cities Fence has been a leader in the area when it comes to fencing installation for decades. To learn more about our wide array of services, feel free to reach out to us by phone at (612) 443-1948.