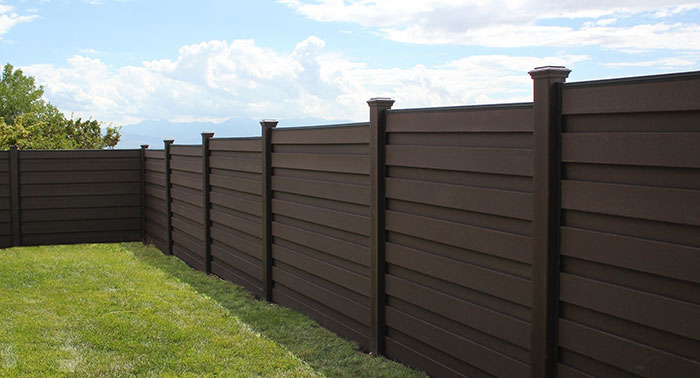 Do you own a property that is focused on the initiative of "Go Green"? Having an eco-friendly property is a great way to make a positive impact on the Blaine, MN community. When it comes to investing in a fence for your property, however, you may be wondering if there are any eco-friendly options for you to invest in. At Twin Cities Fence, we're proud to say that as long as you partner with our team for your fencing needs, the answer to this question is yes! We proudly offer trex fence installation services in Blaine, MN which is an eco-friendly fencing option for your property.
Trex Fencing 101
A trex fence may be a completely new concept for you, and that's totally ok! As a fourth generation fencing company in Blaine, MN, we've got plenty of experts on our side that can provide you with more information about trex fences than you'd probably even want to know. Simply put, trex fences are an eco-friendly fencing alternative to wood and vinyl fencing materials. For those choosing to "Go Green", this is the perfect fencing material for your property. The best thing about trex fences is that they are still able to provide you with the elegant, natural look that you likely desire. Additionally, you'll have the same types of styles and looks to choose from when it comes to the overall appearance of your trex fence.
Benefits of Trex Fencing
In addition to being eco-friendly, trex fencing also provides property owners with a fence system that requires low maintenance. You will not find yourself having to spend time each year to repair your trex fence. Trex fencing comes in a variety of colors including saddle, winchester grey and woodland brown. Thanks to our top notch trex fence installation and the durability of this material, your fencing needs will be handled with ease by our committed team at Twin Cities Fence.
Elite Installation
Trex fence installation in Blaine, MN is an area that our fencing installers take great pride in. Over the years, we've installed countless trex fences around Blaine, MN and we have no plans of stopping anytime soon! No corners are ever cut by our team during the trex fence installation process, so you can rest easy at night knowing that your trex fence was installed correctly the first time around. Our experience and elite installation is exactly why you should choose us for your trex fencing needs!
So, if you are looking for an eco-friendly fencing option for your property, trex fencing is the perfect option for you. Offering trex fence installation in Blaine, MN, give our team at Twin Cities Fence a call today at (612) 443-1948.