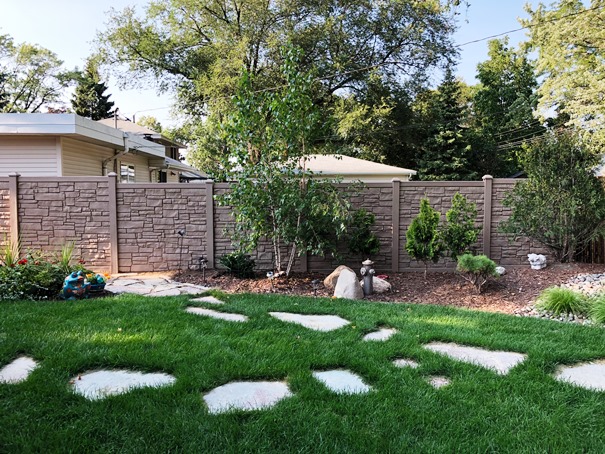 If you're interested in adding a fence to your home or office building, you may be overwhelmed with the number of options you have when it comes to not only choosing a fence material but also a reputable fencing contractor. At Twin Cities Fence, we thought it would be a good idea to offer a step by step guide in how to choose the perfect fence for your property.
Tips for Selecting the Perfect Fence for Your Property
Follow the steps below to ensure your fence works perfectly for your property.
Choose a reputable fence contractor – The first step when it comes to a new fence is to look for a high-quality fence installation team who is experienced and able to handle the job. Be sure to check online for reputable fence contractors like Twin Cities Fence to ensure you're hiring a company that has performed a wide variety of different fencing projects.
Choose a fence location – Are you fencing in just your backyard, or your entire property? Think about how your fence will be used and where it will be located on your property. Keep your property lines in mind to ensure your fence is not encroaching on a neighbor's property.
Choose a fence material – There are a whole host of different fencing materials to choose from including wood, vinyl and aluminum. Ask your fence contractor about the pros and cons of each fencing material to help you decide.
Identify the function of your fence – Will your fence be used to provide an area for your pets to roam free, or is it for privacy or security? Whatever the reason, it's important that you choose the proper fence for your unique needs. Your fence contractor can provide suggestions when it comes to fence height and fence material once they understand the primary reason, you're planning to install a fence.
Leave fence installation to the pros – Once you've decided on the above steps, it's time to leave the fence installation to the pros. Don't make the mistake of attempting a DIY fence installation project on your own as we're almost certain you'll regret it. We've been installing fences in the Twin Cities area for decades and would be happy to help you finally install that fence that you've been putting off for so long.
Contact Twin Cities Fence for a Free Fence installation Estimate Today
If you're interested in learning more about our fence installation services, don't hesitate to give us a call today at 612-443-1948.