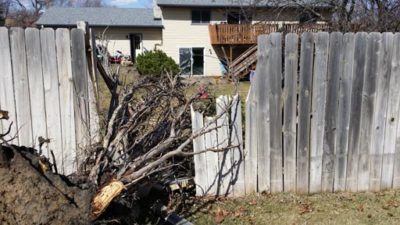 Repairing your fence is not something that should be taken lightly. A fence is a big investment, so don't cut corners when it comes to fence repairs. Trying to fix your fence on your own could end up causing even worse issues down the road. Choosing the right fence repair team to handle your fence repair needs is another task that you should think carefully about. If you are in the Twin Cities, MN area, count on Twin Cities Fence to be your trusted fence repair experts.
Fence Repair Experience
There are not many fence repair contractors that can match the amount of experience that our crew at Twin Cities Fence brings to the table. Our fencing company has been around for four generations. Over this time, we've repaired every type of fence that you can imagine. What has been consistent about our fence repair services over these decades is that we always focus on the fine details and we never cut corners with any of our work. The satisfaction of our customers is our number one priority at Twin Cities Fence, and we're not satisfied until you are.
24-Hour Emergency Fence Repair Service
At Twin Cities Fence, we understand that there may be times when your fence becomes damaged at odd times of the day. There's no need to worry because we offer our clients 24-hour emergency fence repair service. There is no reason for your property to be unsecured because of a damaged fence. Just reach out to our repair team and we'll be at your property to fix your fence quickly.
Diverse Fence Repairs
No matter what type of fence you have, our repair experts at Twin Cities Fence has you covered. We regularly provide the Twin Cities, MN community with repairs on all sorts of fences including:
Aluminum Fences
Chain Link Fences
Wooden Fences
Athletic Field Fences
Steel Fences
Privacy Fences
Vinyl Fences
Farm & Ranch Fences
Many More!
If your commercial or residential fence is in need of repair, it's important to choose the right team to handle the work. As the trusted fence repair experts in the Twin Cities, give our experienced crew at Twin Cities Fence a call today at (612) 443-1948. No matter what time of day it may be, our 24-hour emergency fence repair service provides our clients the peace of mind that their property will be fully protected in a timely manner.