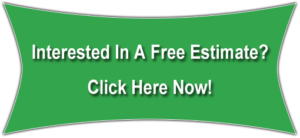 Are you concerned about the privacy and security of your commercial property? Do you have a lot of valuable equipment that you need to be able to store securely when your property is not in use? If that is the case, our team at Twin Cities Fence (TCF) has the perfect commercial privacy fence options for you. Our experience, high quality materials and elite customer service cannot be matched by our commercial fencing competitors.
Reasons for a Commercial Privacy Fence
Added security is obviously the number one reason why most commercial property owners invest in a commercial privacy fence. This fence keeps equipment and property secure from intruders. Chances are that you aren't at your property 24 hours a day, so this commercial privacy fence will help reduce the likelihood of someone trying to trespass on your property. Another common reason why business owners invest in a commercial privacy fence is to help separate property lines. If your property runs up right against another commercial property, a privacy fence is a great option to help specify the property lines.
Popular Commercial Privacy Fence Materials
Choosing the type of privacy fence material to invest in depends on your budget and need. The good news is that our dedicated crew at TCF has plenty of commercial privacy fence options that will fit anyone's budget. Choose between our wooden, vinyl, chain link, aluminum or steel commercial privacy fence materials for your property. Rest assured that the installation of your commercial privacy fence will be completed with extreme precision no matter what fencing material you choose.
Reliable & Easy to Use Commercial Privacy Fence Gates
If your commercial property experiences a lot of traffic throughout the day, you may want to consider investing in an electric commercial privacy fence gate. This gate will allow for your clients and employees to enter and exit your commercial property with ease, while still protecting your equipment or other items from potential intruders. By choosing TCF for your commercial privacy fence gate needs, you'll gain access to 24-hour repair services should an issue ever arise with your fence or gate.
If you're ready to take the next step that will help keep your commercial property protected, it's time for you to invest in a commercial privacy fence from TCF. To learn more about our commercial privacy fence options or to request an estimate, pick up the phone and call us today at (612) 443-1948.