All around Minnesota, the buzz of Trex fencing is catching on. As Trex fences go up around your neighborhood, more and more residents are asking about them. At Twin Cities Fence, Trex fencing system is not new to us. In fact, we have mastered the installation process, maintenance issues, and repairs needed for Trex fencing. If you are interested in this low-maintenance, weather resistant, and ober durable fencing system, let us know right away!
What makes Trex Fencing Different?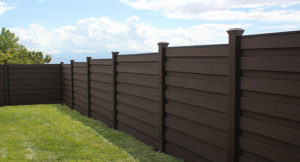 If you're just now jumping on the Trex fence bandwagon, there are several things you should know. Trex fence is an alternative fence in comparison to wood and vinyl. It is made of quality material that is built to withstand all types of weathering and wear. This is especially beneficial for our cold, Minnesota state. 95% of the material in a Trex fence is made up of recycled board, which obviously appeals to those looking to go for a more "green" home or business property. While made up of both recycled plastic and wood fibers, it has a very natural look that adds style and beauty to any property.
Trex Durability and Low Maintenance Benefits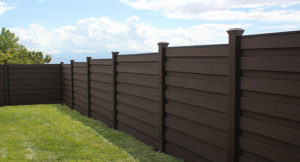 Bending, rotting, and warping is a thing of the past. Before we ever decide to take on another type of fencing material, we like to do our research. At Twin Cities Fence, we want to know that everything we install is done with quality precision and is a quality product. In our opinion, you couldn't get a more durable fence. This fencing system gives you peace of mind during a snowstorm in the dead of winter and during a heat wave in the summer. It's not susceptible to rotting over time and insects won't eat it up! The fact that it is so incredibly durable makes it also extremely low maintenance. Washing it off with a power washer once a year is more than enough to maintain your fence for 10-25 years!
Trex Installation Company
While we can't say enough great things about this material, let's not forget that proper installation of this fence is required if you expect it to do its job. The interlocking fence pickets of Trex fencing system helps to reinforce the durable material. Our expert installation skills also help to keep your fence standing upright for many, many years to come. Twin Cities Fence has experience in installing Trex fences for both residential and commercial properties. We offer a variety of colors that are sure to fit your wants and needs for your property.
For more information on Trex fencing systems in Minnesota, call your expert fence installers today. Contact Twin Cities Fence at 612-443-1968 to learn more about the Trex fencing system!