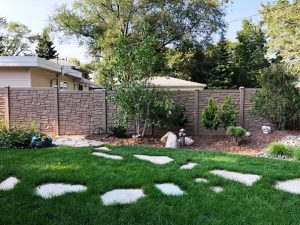 At Twin Cities Fence, we serve our Minnesota customers with great care and accountability. From start to finish, we promise an unparalleled experience for our customers. Just like our reputation, we want our fences to last for years on end. For this reason, we are proud to be a Trex fencing certified contractor in Minnesota. Commonly known as an alternative to wood and vinyl fencing, Trex fencing not only looks fantastic, but it is also insanely durable and made to stand up to even the worst of weather conditions. With that proper installation, Trex fencing can last you for at least 10 years, and likely much, much longer!
In all honesty, it's hard to find a real negative to Trex fencing. Made up of almost 1005 recycled materials, it is made to be extremely durable and weatherproof. This eco-friendly fencing system has approximately 95% recycled board, including plastic and wood fibers. Throughout the manufacturing and quality building process, the interlocking fence pickets reinforce the already durable material. This prevents any bowing or warping that you can sometimes see with wood or vinyl. It also makes it rot and insect proof – repelling any vermin that would otherwise infect wood fencing.
Durable Privacy Fence Material
In addition to it being durable, your Trex fencing will be extremely low maintenance. Trex fencing requires very little maintenance. There is no sanding, staining or painting required. In fact, Twin Cities Fence will offer you a choice of several fencing colors. Once you have your color, you can enjoy it for life. The only maintenance required for our Trex fencing would be to simply powerwash any dirt or grime that your fence may endure throughout the year. Once washed off, your fence will be as good as new! Currently, our three most popular customized colored fences with Trex fencing include the Saddle, the Winchester Grey and the Woodland Brown.
Low Maintenance Privacy Fencing
If you are set on Trex fencing, please keep in mind fencing material is only as good as the hands that install them. No matter how great Trex material may be, quality installations must be done in order for Trex to really function properly. As a certified Trex Fencing contractor in Minnesota, Twin Cities Fence is ready to install your Trex fence whenever you are! For more information about Trex Fencing and our installation services here at Twin Cities Fence, give us a call today. Contact Twin Cities Fence today at (612) 443-1948.