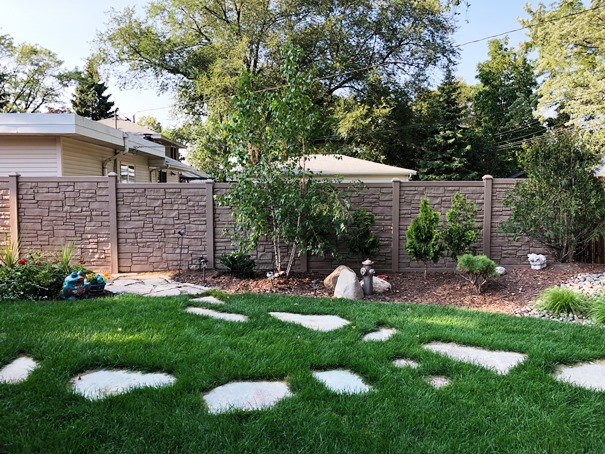 As the popularity in Trex Fencing grows, it's now more important than ever to find an expert to install it correctly. Making the most of your Trex material, we are certified Trex fencing contractors in Minnesota that ensure you receive the Trex quality guarantee every single time.
Why Trex Fencing?
Trex fencing is a type of fencing material that has grown in popularity over the last few years. It is known for being durable, weather-resistant, and low maintenance. Trex material was created as an alternative to the vinyl and wood fencing that we all know so well. It is made of 95% recycled board as well, making it an eco-friendly solution to any business or residential property. With a natural look, it can easily be mistaken for the look of a real vinyl or wooden fence, however, its durability is much stronger.
Low Maintenance Fence Material
While its durability is hard to beat, it's low maintenance features make it even more coveted. Trex fencing requires very little work in terms of maintenance. There is no sanding, staining or painting to do. When it is dirty, simply power washing your fence will restore it back to its original beauty. In fact, your only job during the installation process would be to choose your fencing color altogether. At Twin Cities Fence, we have several fencing color options. The three most popular options include Saddle (a variegated tan color), Winchester Grey (a color that starts almost brownish but fades to a light grey), and the Woodland Brown (a dark brown).
Trex Fencing Installers MN
No matter how great Trex material fencing may be, it means nothing if it is not installed correctly. As certified Trex fencing contractors, we are here to help install your Trex fence with precision and efficiency. With experience in installation and maintenance on Trex materials, we are no doubt the right choice for your next fence installation. We offer fencing installation year-round, no matter the material, size or style. When you choose Twin Cities Fence, you are choosing knowledgeable experts for your Trex fence. We aim to make the most out of your fencing installation so that you can utilize it for years on end.
For more information about our services at Twin Cities Fence or to find specific information about our Trex installation services, give us a call today. Contact your local Minnesota fencing experts today at (612) 443-1948 and get started on the fence you've always dreamed of.