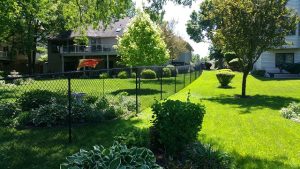 Fences serve many functions on our properties – from adding aesthetic appeal to providing security and privacy. Over time, however, wear and tear may reduce its usefulness, leaving you to decide whether it should be replaced. Before undertaking such an investment decision it's crucial that various factors are considered to make informed choices; here we discuss key considerations when replacing your fence in Minnesota's Twin Cities.
Assess Current Condition Of Your Existing Fence
Begin by conducting an evaluation of your fence's current condition to decide whether repairs or replacement is possible or necessary. Look out for signs of rot, warping, loose boards, or damage due to weather or pests; in these instances, it may be more cost-effective to opt for full replacement instead.
Define Your Fence Goals
Before selecting the right material and style for your fence, it is essential that you clearly establish its purpose. Is it intended to increase privacy, enhance security, or add aesthetic value? Knowing your desired goals will enable you to select an ideal material, height, and style – for instance if privacy is top of mind, then a tall wooden or vinyl fence could work while an ornamental iron fence might add both elegance and security simultaneously.
Research Local Fencing regulations
Before embarking on the task of installing or replacing your fence, take time to familiarize yourself with local regulations and obtain any required permits. Each city or municipality in the Twin Cities area may have specific rules regarding fence height, setback requirements, materials used and more – and complying with them will help to avoid legal issues in the future.
Consider Fence Maintenance
Different materials of fence require different levels of upkeep. Wood fences offer natural beauty but require regular staining, sealing and repairs while vinyl or aluminum fences offer low upkeep options with limited upkeep requirements. As part of your decision-making process when considering maintenance for your fence material selections, keep your lifestyle and available time and effort in mind when assessing maintenance options for each material type.
Fencing Budget And Long-Term Costs
Replacing a fence is an investment, so it is wise to create an accurate budget before beginning the project. Consider costs associated with materials, installation and any optional features like gates or decorative elements like decorative elements; as well as future costs related to maintenance or repair for your chosen material – durable fences may prove more cost-effective options in terms of ongoing costs associated with repair.
Replacing an existing fence can revitalize your property's aesthetics, enhance security, and heighten outdoor experience. By carefully considering its condition, defining goals, researching local regulations, understanding maintenance requirements, and setting a budget you will be ready to make an informed decision. Twin Cities Fence can assist with this process with expert advice, quality materials and professional installation services to make sure your new fence exceeds all your expectations and meets every one of your requirements.