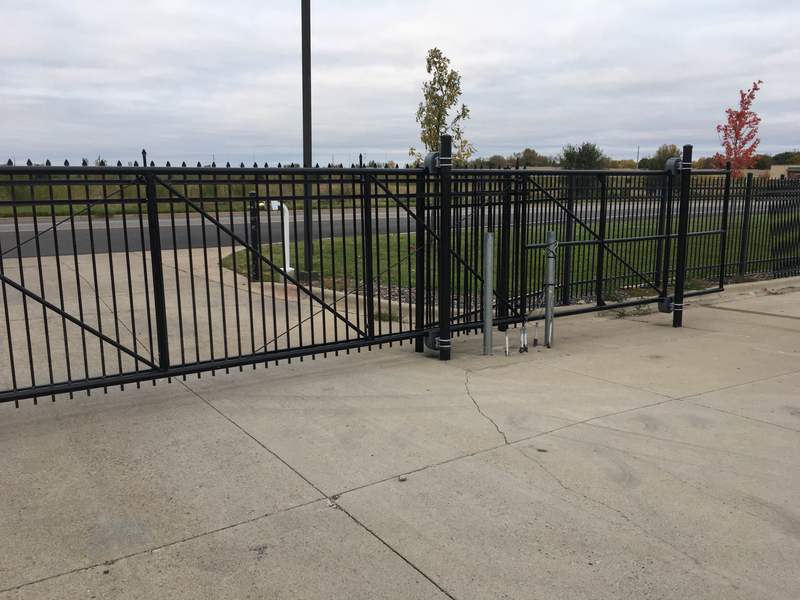 Steel fencing is an affordable way to add protection, security, and beauty to your home or business property. Regardless of the size, terrain, or location of your MN property, when homeowners and businesses are looking for quality steel fencing in Minnesota, they've turned to Twin Cities Fence for four generations of reliable service for fencing installation and repairs in Minnesota.
Upgrade Your MN Property With Steel Fencing
Want an easy way to increase the value of your home or business property? One of the many benefits of choosing steel fencing is that they have the ability to immediately give your home or commercial property an upgraded look. Are you searching for the traditional look of beautiful wrought iron for your MN fencing, without the rust and maintenance?  From ornamental fencing with finials to custom gates, there are so many options when you choose from today's options in steel fencing by Twin Cities Fence. Your home or business property can't help but become instantly upgraded aesthetically with a custom steel fence!
Durable Steel Fencing In Minnesota
Let's face it, Minnesota isn't exactly known for picture-perfect year-round balmy weather! Galvanized steel fencing in Minnesota is the ideal material to withstand the force of hail, winds, and cold weather damage. Twin Cities Fence offers durable steel fencing that withstands the elements to resist rusting and fading. For all-weather, low maintenance fence choices, visit Twin Cities Fence for a wide variety of fencing panels.
Low Maintenance Steel Fence In MN
For those who don't want the hassle of the annual maintenance that some other fence materials may require, steel fencing is the answer. Steel fencing in MN is much more resistant to the sun, rain, changes in temperatures, and other elements that wreak havoc on wood fences. As quickly as the Minnesota summers fly by, you wouldn't want to waste your precious warm weather days staining, painting, priming, cleaning, and repairing wood fencing in the hot summer sun. Steel fencing is the low maintenance solution for those who would rather not have to deal with weekend warrior fence work and instead relax or have fun.
Residential And Commercial Steel Fencing In Minnesota
For four generations, Twin Cities Fence has been providing top quality fencing choices along with our professional installation and 24-hour emergency fence repair service in Minnesota. We invite you to call us at (612) 443-1948 to learn more about the benefits of the steel fencing we have to offer.