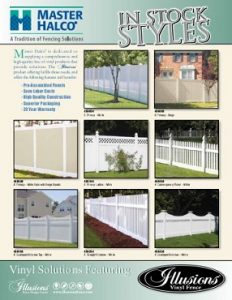 Security, privacy, containment and improved curb appeal – these are several of the most common reasons homeowners decide to install a fence on their property. A fence is a simple way to add all of these things to your yard this spring. Twin Cities Fence is a trusted fence installation company that has been serving the Twin Cities area for more than forty years. Our team understands that this has been a very stressful year for many of us, but our hope is that you are feeling some hope this spring. If you are considering adding a fence to your property, or if your current fence needs to be repaired, our team is ready to help!
Twin Cities Fence has been working full time throughout the pandemic to provide safe, affordable and high-quality fencing installation services during this time. We have been classified as an essential service, and we take this and the safety of our clients and staff very seriously. We have implemented new protocols to complete our work effectively, efficiently and with safety in mind. We can complete all interactions virtually, without an in-person interaction including offering free estimates and payment options. We also still enjoy helping our customers decide what fencing material is best for their needs, so we offer phone or email consults to help you make those kinds of decisions.
Year Round Fence Installation in MN
One thing that has not changed is our commitment to providing the best possible service year around. We offer a wide variety of fencing materials (including vinyl, steel, wood, aluminum and more) so that you will be able to make a choice that works for your taste and your property. The weather in Minnesota can present challenges for anything that is outdoors 24/7. So, in addition to providing installation, we can also repair your fence whether it was installed by us or another company.
Add a Fence to Your Property This Spring
Our homes have been a constant source of stability through the pandemic, a safe place for you and your family. Adding a fence can be a great way to expand the reach of your property and provide you with a larger area that is safe for your kids and pets to go without constant supervision. When you partner with the crew at Twin Cities Fence, you can be confident that you will get a high quality, professionally installed fence that will last for many years. For more information or to speak with a member of our team, call 612-443-1948.