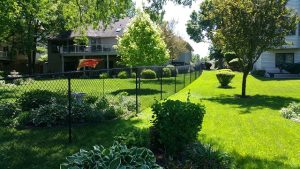 Your home is an investment. Period. It is crucial to get the best return on your investment. This includes home improvement. Each home improvement project increases your home's value. However, some projects have higher returns than others. If you are planning to sell your home within the next few years, it is wise to consider carefully any improvements you make on your property and consider what returns you might expect from each.
The Return on Investment (ROI), a performance indicator that measures the effectiveness of an investment, is used to determine its efficiency. The ratio or percentage is used to express the result. Higher percentages indicate better investment. The returns on home improvements, as well as the costs of projects, can vary widely from one region to the next. The return on investment of a fence installed in Minneapolis-St Paul, MN, may be different from that of a fence installed in Fort Worth, Texas.
What Is The ROI For A Fence Installation In The Twin Cities?
Minnesota fencing is a different beast depending on what type of fence you choose. A wooden fence returns an average of 50% while aluminum and vinyl fences return around 65%. A project that can return 50% or more of its initial investment can be considered a good investment.
Maximizing The ROI On fencing In Minnesota?
The actual ROI is dependent on many factors and will vary from one case to the next. Space and style are important factors in maximizing your return on investment. You should allow enough space between your house and the fence to ensure that your backyard is spacious and offers plenty of space for games and fun. The best fence should be chosen to match the property's style. You can also increase your property value by selecting the right materials and making sure you get quality workmanship.
High Quality Fence Installation In The Twin Cities
You want to be 100% satisfied with the result before you hire anyone to work on your house. You should look for a residential fence contractor that will meet all your requirements, including fencing design, fencing materials, exceptional building experience, and fencing repair services. Twin Cities Fence can help you choose the right fencing system for you. We offer vinyl fencing, vinyl fencing and aluminum and steel ornamental fencing. We can help you select the right materials and styles that match your home, as well as the best gate systems, so your fence will be perfect. Contact (612) 443-1948 today, to discuss your installation needs.