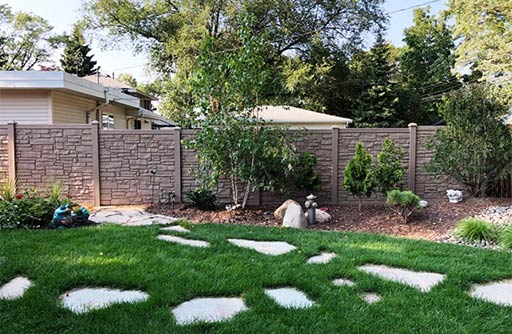 If you have been considering adding a new fence to your property, or if you are looking at upgrading from your current fence to a new one, Twin Cities Fence is ready to help you out. 2020 has been a difficult year for many. As we respond to a global health crisis, we are finding ways to do what we can within the limits of the current circumstances. Home office equipment providers are doing very well these days as a result of so many people being forced to work at home. Homeowners are doing more home improvement jobs too. All of it is aimed at making the best of a challenging situation. Adding a new fence or improving an existing one is a job that Twin Cities Fence is ready to do for you.
Fence Installation Contractors in MN
Like most places in the United States, Minnesota is growing. However, one of the unique qualities about our states is that, for all its movement toward modernity and urbanity, we are still a state made up of smaller communities. When you drive through the countryside, you see lots of trees, fields, farms, and of course lakes. The homes you pass just look better when they have a fence to accent them. Fences serve the principal function of marking property, of course. But when installed by Twin Cities Fence, your fence can also communicate a message of warmth and welcome. Your fence can outline the place where backyard cookouts are held, where parents play catch with their kids, and where pets can run free without you having to worry about traffic.
Choosing the Best Fencing Material for your Property
A fence that is installed without thinking about these factors can look simply like a barrier or even an eyesore. Our fences come in a variety of materials, styles, and colors, which can help you choose the perfect fence for your property that will enhance the look of your property and also be functional. Most homeowners want their fences to be more than property-lining "Keep Out" signs. With the variety that Twin Cities Fence provides, you can achieve the look you are going for without sacrificing the kind of safety and security you wish to add to your property. Your home is like a painting or photograph, and the fence is like a frame that serves both as an accent border and first line of protection. Call us at 612-443-1948 for more information about our residential fence installation services.