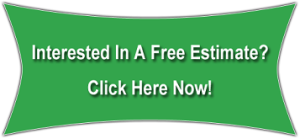 Whether you own a home or a commercial property, your fence should be built to last and be installed correctly by a professional fence contractor. Fences are subject to the elements 365 days a year and if there are areas of vulnerability, they will begin to break down and this can lead to a broken fence. The team at Twin Cities Fence offers professional-grade fencing installation for homes and businesses in Andover, Minnesota.
Year-Round Fence Installation Services
Your world does not stop in the winter. There are many customers who find they need a fence installed (or repaired) in the winter months and our contractors are here to help. We complete fence installations all year round, whenever our customers need them. We are a local company that understands the area, the weather and our customers. You will not find another fencing company that will work harder for you.
Choose Your Fencing Material And Size
Twin Cities Fence has been in the fencing business for more than forty years. We are able to offer our clients a wide range of different fencing materials and sizes to meet your specific needs. We enjoy a challenge and will not hesitate to take on a project that is unique and difficult. We can install wood fences, steel fencing, chain link fences, privacy fences, vinyl fences, trex fencing, and we can also install guardrails as well as a variety of sport court fences. We can also enclose an area of any size or shape. If you are unsure what type of fence to choose, we can help you make the best decision for your property, your budget and your needs.
Affordable Fencing Options
One of the most important factors for many of our clients is price. We offer free estimates on all of our jobs and are committed to transparency and open communication. We will not surprise you with additional costs or hidden fees. We also understand that you want to be able to enjoy your fence quickly, so we work on a timeline that will meet your needs. We value our clients and have built our success on repeat customers and customer referrals. This is the cornerstone of our business. We believe that our high-quality professional-grade installation work, our affordable pricing and excellent customer service helps us stand out among the competition. For more information about our fencing contractor services, give us a call 612-443-1948.