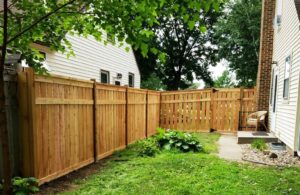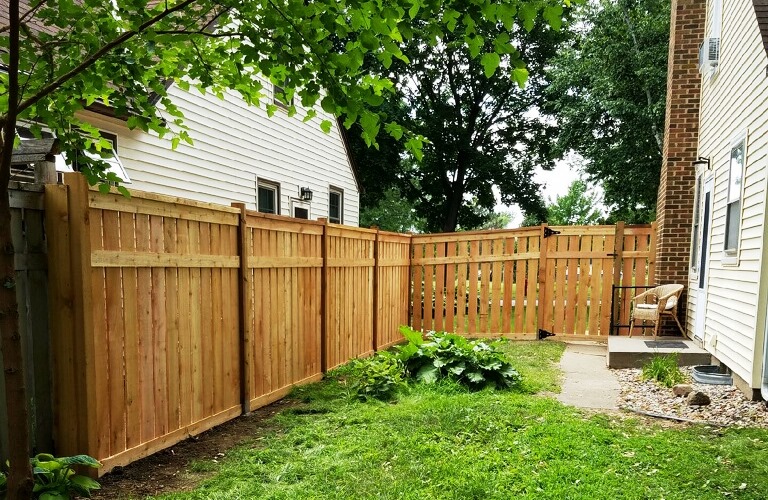 If you're like many homeowners, you may be peering out your kitchen window dreaming about a new fence to offer privacy and help to better define your yard. At Twin Cities Fence, we're fourth generation builders who have been hard at work building high quality fences in the area for decades. Our team of fence installers have been with us for years as well. We can provide a wide array of different fences, but one of the more popular options for our customers are privacy fences. Read on to learn a wide array of privacy fence benefits that may have you calling to schedule a free estimate sooner than you think!
Privacy Fence Benefits
If you're looking to have a new fence installed, we're confident that a privacy fence may be at the top of your list. Below are just a few of the many privacy fence benefits that you'll be able to enjoy once your new fence is installed.
Additional Security – Having a privacy fence around the perimeter of your property obviously increases security, but you may be surprised to know that it could even lower your homeowner insurance rates. Depending on your carrier, you may get a break on your annual premium, which could pay for the privacy fence itself in no time!
Increased Resale Value – Have you ever met someone who wasn't excited to purchase a home with a privacy fence already installed? We didn't think so! Having a privacy fence can be a great way to not only boost the resale value of your home, but make it more attractive to individuals who may be choosing between a few different homes to purchase.
Great for Pets – With a large number of people having pets, a privacy fence is a great way to create a boundary to keep your pets inside your yard, but still give them plenty of room to play and run. In addition, a privacy fence keeps unwanted animals out of your yard, which can allow you to finally have that beautiful garden that you've wanted for so long.
Create Your Own Oasis – With a privacy fence, you can create that backyard oasis that allows for entertaining, or just enjoying a nice night on the back porch with your family or friends.
Ready for a Free Estimate for a Privacy Fence?
At Twin Cities Fence, we would be more than happy to come out to your home to offer a free estimate for a new privacy fence. You may be surprised at the affordability of a new privacy fence, especially when you consider the many benefits listed above. Give us a call today at 612-443-1948 to setup a time for one of our privacy fence installation experts to come by your home to discuss your needs.