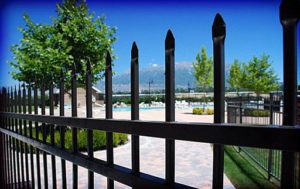 The beauty of an ornamental fence is quite classic. It can add both elegance and functionality to any home or property. Ornamental fences have been a popular choice for both residential and commercial property owners for about 50 years. They are widely used to secure properties as well as give the property a certain element of beauty. At Twin Cities Fence, we have been installing ornamental fences for over four generations. If you are looking for an ornamental fence installation contractor in your area, consider our expert professionals here at Twin Cities Fence.
Ornamental Aluminum Fencing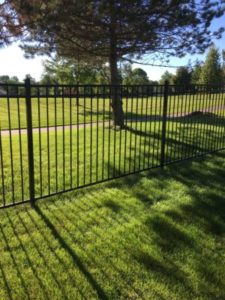 Ornamental aluminum fencing is still widely used for both residential and commercial properties in our area today. While its beauty speaks for itself, the versatile style and extreme durability of aluminum keeps this choice of material a popular one when it comes to fencing. Ornamental fences can stand tall and help keep your commercial property secure and safe from intruders. These fences can also be lower to the ground and used to delineate lines on a property or even keep smaller animals and children enclosed in a certain space. There is very little upkeep for ornamental aluminum fencing and a variety of different ways to customize it to make it a fence option that meets your needs.
Ornamental Vinyl Fencing
Ornamental vinyl fencing is more commonly used in residential areas but we have also noticed some commercial properties beginning to choose this material and style as well. Ornamental vinyl fencing is a very popular choice for those with front and side yards. The vinyl material is insanely durable and does not rust or require any upkeep, making it a very appealing choice for homeowners. Ornamental vinyl fences also offer the homeowners an opportunity to customize their design to make it both functionally and aesthetically appealing. Whether you want to vary your post caps or have them all uniform, individualizing your ornamental vinyl fence is a fun experience.
Whatever ornamental fence style you choose, it's important to find an ornamental fence installation contractor that will do a quality job installing your fencing system. With so much experience in fencing installation and working with all different types of materials, Twin Cities Fence is your ideal choice for all of your ornamental fencing needs. If you are looking for an ornamental fence installation contractor near you, contact Twin Cities Fence today at (612) 443-1948.