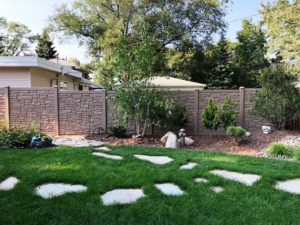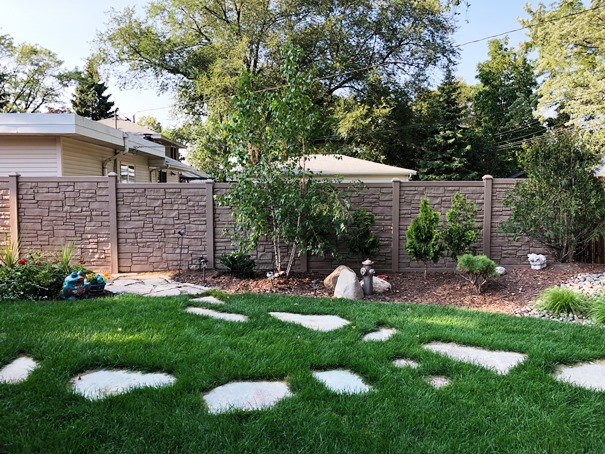 If you've decided to have a fence built at your home or commercial property, you're likely already overwhelmed with all of the many choices you have at your disposal. You can choose wood fences, vinyl fences, metal fences, and even Trex fences. In this blog, the team at Twin Cities Fence is going to introduce you to Trex fencing materials and discuss why this versatile material should jump to the top of your list if you're in the market for an incredibly versatile and long lasting fence. Most of our fence installations are completed within one day…our competitors can not say that. "Less install time Saves our customers Money!"
What is Trex?
When most homeowners are looking for a fencing material, they're looking for not only aesthetics but longevity as well. Some fencing materials like wood look great when they're first installed, but they quickly fade and can even rot in quite a short time. Trex on the other hand is made from 95% recycled materials including wood and plastic fibers. Because of the recycled materials, Trex is a composite fencing material that has a natural look, but won't rust, fade or rot like most other fencing materials.
Trex Fencing Colors
Trex comes in a variety of different colors to blend in with your exterior décor. These colors include:
• Saddle
This color is often referred to as a variegated tan, because it fades from dark to light. Saddle Trex fencing gives you a rustic style fence without the complications of staining and restaining.
• Winchester Grey
This color begins as a shade of green, but as it weathers, it turns a light gray, as intended. Homeowners often like this color if they're going for a more modern look.
• Woodland Brown
This is the darkest of the three Trex fencing options and is a beautiful dark brown that is less prone to fading compared to the other two color options.
Trex Fencing = Low Maintenance Fencing Option
One of the biggest benefits of Trex fencing is the fact that little if any maintenance is required to keep it looking its best. There's never any need for painting, sanding or staining, which should be welcome news for most homeowners. While Trex fencing materials may cost a bit more upfront, they'll pay for themselves multiple times over due to their longevity and low maintenance qualities.
To get a free estimate for a Trex fence, feel free to give Twin Cities Fence a call today at 612-443-1948. We would be happy to show you pictures of a large number of Trex fences which we have installed over the years in the Twin Cities Metro area.