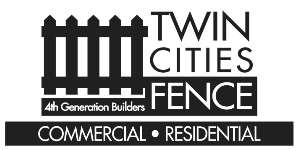 If you own a property that needs indoor fencing installed, the contractors at Twin Cities Fence can help. While much of our business continues to be designing, installing and even repairing outdoor fencing, we have the knowledge, experience and staffing to help you create the perfect indoor enclosed space for your unique needs. We specialize in multi-sport court fencing, gymnasium fencing, fencing for indoor swimming pools, fencing for indoor space at hotels, storage facilities, warehouses and factories as well as indoor fencing for dog kennels and even for specialty veterinarian spaces. We offer municipal, residential, and commercial indoor fencing design, installation and repairs.
Indoor Fence Installation In Minnesota
There are many different reasons that you might need an indoor fence installed inside your property or facility. Our crew can make that happen with a high-quality fence, strong and durable construction, affordable pricing and excellent customer service. We can even help you decide exactly what material would be best for your indoor space. We have experience installing wood fencing, vinyl fences, chain link fences, aluminum, steel and trek fencing and can build and install a fence to your facilities size specifications. No two indoor fences are alike–we will make sure that the fence we install will meet your needs and stand the test of time. In addition, if your indoor fence needs repair or maintenance work down the road, you can count on us for that too. We have been doing fence installation and repair for more than forty years in the area and always stand behind our work.
Indoor Fence Design, Installation And Maintenance
An indoor fence can offer additional safety and security, an enclosed space where games or sports can be played safely, or a storage area that can keep your equipment organized and secure. Indoor fences can be extremely large or extremely small, depending on what you need to use it for. They can allow you to use your large spaces in a more functional and multi-purpose way. Now is a great time to consider an indoor fence. Our team works year-round so we are available to get started right away. No need to wait to outfit your space with a brand-new indoor fence. Call Twin Cities Fence at 612-443-1948 to schedule a time for our experienced crew to check out your space and talk to you about the many different options you have for an indoor fence.