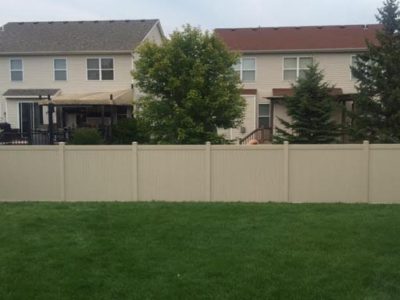 There is just something about a fence that brings the look of your property all together. Decades ago, fences weren't quite as attractive as they have become. At Twin Cities Fence, our goal is to provide our MN customers with diverse fencing options to choose from that range in style, color and look. No matter what the reason for needing a fence on your property may be, there's no better partner in the area when it comes to fencing than our experienced and detail oriented team.
Passion for Fencing
For over four generations, our staff at Twin Cities Fence has been serving the wonderful community of Minnesota. We offer full fencing installation services for those looking to invest in a fence for the first time. For those that have an existing fence that needs repairs, we've got you covered as well. We will gladly repair your fence or gate as quickly as you need us. Offering 24 hour emergency fence repairs, we truly value your time. By choosing our fencing experts, you'll be able to rest easy at night knowing that your fence is made from the best materials around!
Common Fencing Options
Choosing the right fence for your residential property isn't as easy as it may seem. There are so many options, colors and sizes that it can become an overwhelming process for some. At Twin Cities Fence, we try our best to help our customers through the decision making process. We'll sit back and listen to your needs and help you find the fence that best fits you! Some of the most common fences that we construct for families in Minnesota include: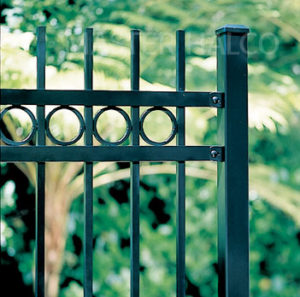 Privacy Fences – If you feel like your neighbors are right on top of you, a privacy fence is a great way to create separation.
Chain Link Fences – This style fence has been around forever. We offer this durable, low maintenance option in a variety of colors to choose from.
Wood Fences – A wooden fence is a great style to choose if you are looking for security and privacy.
Aluminum Ornamental Fences – This maintenance free fencing system is becoming increasingly popular in MN. Aluminum ornamental fencing gives you the same look of wrought iron, without all the hassle.Vinyl Fences – This option holds up well against the tough weather in Minnesota.
Steel Fences – Another extremely durable fencing option that gives you the same look of a wrought iron fence, but provides you with added strength as galvanized steel is one of the strongest materials in the fencing market.
Our team at Twin Cities Fence can go on and on about the fencing options we have available for our customers in MN. If you are looking to invest in a new fence for your home or if you've got a fence that needs repairs, you won't regret partnering with our fencing professionals. To learn more, give us a call today at (612) 443-1948.