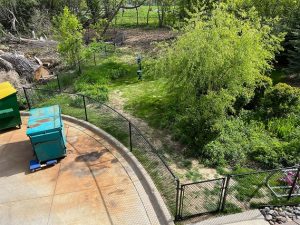 The idea of the fence is a simple one. You place the posts vertically in the ground and connect them horizontally and you have yourself a fence. Sounds simple right? However, like most things, fence installation is a bit more complicated than it might seem. Twin Cities Fence specializes in high quality fence installation, excellent customer service and affordable pricing. If you are considering adding a fence to your property, reach out to our team.
A fence can be primarily decorative, designed to evoke memories of a time gone by and places characterized by rolling hills, livestock on farmland, and dirt roads on the way to the country store. Twin Cities Fence can create fences that fit that kind of description, but a fence constructed and installed by Twin Cities Fence will also mean strength, security, privacy and durability. If you live in the north metro and are in need of a fence, or fence repair give us a call.
Different Fencing Options
We offer fences to meet just about every customer's needs. If you have a business with an industrial focus, you may need a simple chain link fence to protect your equipment and inventory. If you are interested in installing a more visually appealing fence to surround your personal property, you may be interested in exploring possibilities related to our privacy fencing materials. We offer all types of fencing materials to meet your needs including aluminum, steel, vinyl, trex fencing as well as traditional wood fences.
The fencing industry provides customers with options, and it must be that way because every property is different. The only option that does not exist with Twin Cities Fencing is the one size fits all option. There are no fences that can be taken out of a huge box and installed one way for every property. As a result, every fence we construct is unique and individualized to fit the specific property on which it is built. A good fence construction company embraces creativity, and Twin Cities Fence believes that there is not a better fence construction company available to homeowners and business owners in the Twin Cities area.
Residential And Commercial Fence Contractor In The North Metro
A popular fencing option for homeowners is to enclose the back yard, though there are still homeowners who want the classic low-profile white picket fence to line their front yards. The backyard fence is a necessity for most homes with swimming pools. Those fences do a great job of preventing wildlife and children from gaining access to the swimming pool. Even if taking safety measures is your first priority, when you partner with our team, there is no need to sacrifice esthetic appeal. If you are interested in exploring our many fencing options, call us at (612) 443-1948.