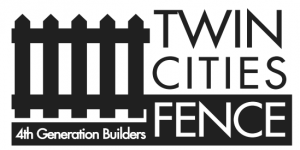 At Twin Cities Fence, we have been serving the north metro community with quality fence repairs and replacement for over four generations. Known as a company that does reliable and professional-grade work, our fence repairs are no exceptions. We service and repair all types of fencing. From wood to iron wrought, if you have a fence that is in need of repair, we have got you covered.
When choosing your fence upon installation, it's important that you decide what type of material is most suitable for the climate. With the crazy Minnesota weather, most property owners stick to material that is meant to stand up to both our harsh, cold winters and our hot, humid summers. Whatever material, whatever the age, Twin Cities Fence is here to help repair any issues you may be having. With countless installation and service experience with wood, vinyl, steel, aluminum and even Trex fencing systems, we are sure that we can help you with whatever your fencing needs may be.
Scheduled Fencing Repairs
Living in Minnesota, fencing repairs are almost always inevitable. Repairs and partial fencing replacements play a large role in the services we offer. Whether this fencing system was built by us or installed by another party, we are here to make it as durable and functional as possible. When your fence has started to warp, rot, corrode or show any other signs of breakdown, go ahead and schedule a fencing repair. We can help repair or replace the issue before it becomes a larger, more malfunctional one. At Twin Cities Fence, we never want our customers to worry about their fence falling down, breaking down or rusting away.
Emergency Fence Repair Services
In the event that your fencing system acutely fails, please know that we are always here to help. We have 24-hour emergency fence repair services to all of our customers. Whether there was a bad storm, or your fence was randomly knocked over by something in the night, we can help. We understand that the function of your fence is of the utmost importance. With year round 24- hour emergency fence services available, you can have peace of mind knowing that your property will not be vulnerable for long.
For more information about our fence repair company and our services here in Minnesota, give Twin Cities Fence a call today. Contact us today at 612-443-1948 or feel free to send us any questions at contact@tcfmn.com.