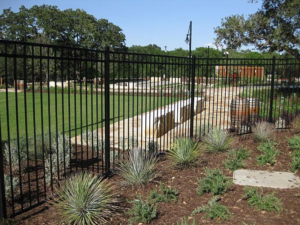 2020 has been a year that we will all remember. A global pandemic has pushed schools to move to virtual learning and many workplaces are encouraging workers to work from home. Local businesses are operating on reduced schedules and face coverings and social distancing has become our new way of life. While this has been a stressful and uncertain time, there are positive things that have come out of these dramatic changes to our daily lives. Many of us are spending more time at home than we ever have, with loved ones and outdoors. Time has slowed down a bit for many of us and maybe that is actually a silver lining.
Add a New Fence to your Property in MN
If you are spending more time at home, you may be thinking about home improvement projects that you can take on that will add value to your property without breaking the bank. One very popular project is adding a fence to your property. A new fence can give your kids a safe place to play, your pets a safe place to run around and a private area for your family that extends out from your home. Twin Cities Fence is completing fence installation projects in Minnesota right now. We can install a fence anytime of the year and have remained open during COVID-19 as an essential business.
Our crew understands the need for safe fence installation in 2020. We can complete a fence installation job from start to finish with no in person contact with a client. This takes nothing away from the experience of working with our team, but we have translated our strong attention and customer service into virtual services. We can communicate with you by phone, text or email and get a sense of your needs, your budget and your timeframe. We can provide estimates and even accept payment virtually as well.
Experienced Minnesota Fencing Contractors
Our fence contractors can install many different types of fences including vinyl, wood, aluminum, chain link, ornamental, steel and trex, just to name a few. We can take a look at your property and make specific recommendations for size, shape and material if you have questions about the best fence for your yard.
Take a minute to see the good than 2020 has brought – a chance to spend more time at home with the ones that you love. If you would like to add a fence to your property so that you can spend more time safely outdoors, call our team at 612-443-1948 for more information.