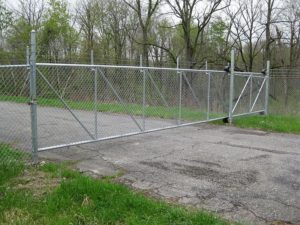 Whether you are in search of fencing for residential or commercial needs, Twin Cities Fence is the best fence installation company in Coon Rapids, MN. For four generations it has offered not only fencing installation, but also a wide variety of fence style choices, and Coon Rapids fence repairs for all types of fencing, gates, and fixtures. Twin Cities Fence offers full service professional fence installation in Coon Rapids, MN and the surrounding areas.
Residential Fence Installation In Coon Rapids, MN
Residential fences serve more than just one purpose. If you're a homeowner who is planning on getting a new fence for your Coon Rapids, MN home Twin Cities Fence is your best choice. While your kids and dogs get to stay inside your yard, all unwelcome pests and pets will remain out of your yard.  The unexpected bonus that most homeowners are surprised by is the way a new fence instantly beautifies their property.
Coon Rapids Commercial Fence Installation
Fences for commercial properties in Coon Rapids, MN vary widely. This is why so many businesses rely on Twin Cities Fence as their Coon Rapids fence contractor.  We offer a wide selection of different fencing choices along with our expert professional installation of commercial fencing in Coon Rapids, MN. Whether your Coon Rapids, MN business is in need of security fencing, gates, perimeter fencing, or decorative fencing, we cater to your needs. We offer all our fencing clients our 24-hour emergency fencing repair service.
Style Choices For Fence Installation In Coon Rapids
At Twin Cities Fence, we offer the widest selection of fencing styles along with our professional installation and repair service. For over four generations, our fence installation service in Coon Rapids, MN has been second to none.
Just a few different types of materials that we offer for your Coon Rapids fence include:
Vinyl fencing: Low maintenance, beautiful, durable, contemporary
Aluminum ornamental fencing: Affordable with upscale wrought iron look, weather resistant
Galvanized steel chain link fencing: Affordable and durable
Steel ornamental fence: Traditional, decorative, secure, durable
Cedar wood fencing: Traditional picket, customizable
Color-coated chain link fencing: Customized color and durable
Free Fence Quote For Your Coon Rapids Home Or Business
At Twin Cities Fence, we are proud of our four generations of top quality, professional fence installation in Coon Rapids and surrounding areas. To obtain a quote for your fence design and installation needs for your home or business call us today at (612) 443-1948.