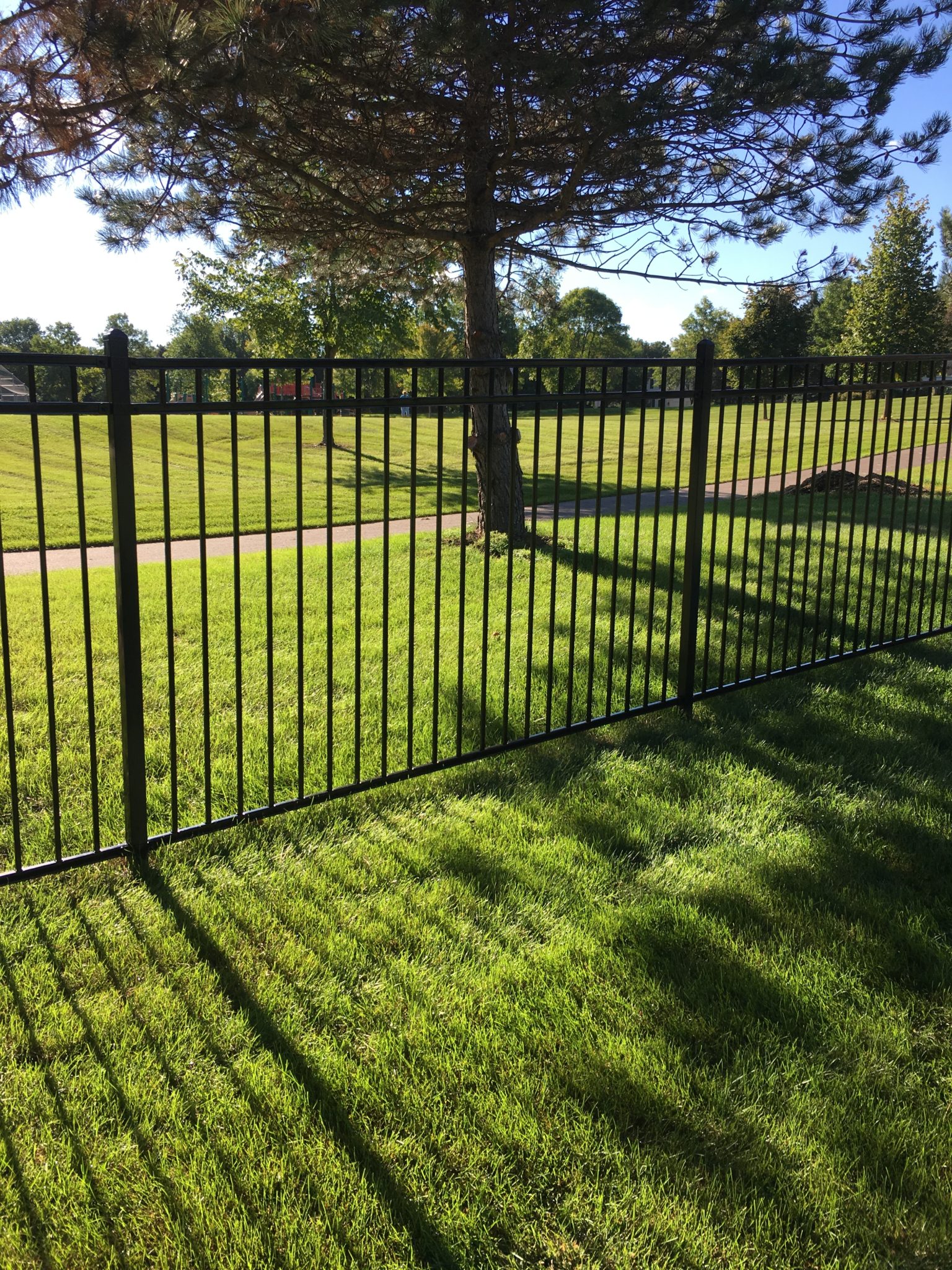 At Twin Cities Fence, we install fences of all shapes, sizes, colors, and materials based on your fencing needs and preferences. With vinyl, wood, chain link, steel, and aluminum fencing available, we don't limit ourselves by specializing in one fencing material or another. Instead, we're the fencing installation company to beat no matter what type of fencing you're looking for. Whether you're in need of a commercial fencing system for your Blaine, Minnesota business or a decorative residential fencing system, our Minnesota fencing company has the skill, materials, and experience to install the fence of your dreams.
Vinyl Fencing Installation
If you are looking to install new vinyl fencing for your business or residential property, look no further than Twin Cities Fence. Our years of experience and dedication to superb service is one to beat in the Blaine, MN area. Whether your vinyl fence installation needs require vinyl privacy fencing, a vinyl picket fence, or an ornamental vinyl fence, our vinyl fencing is made to be durable and long-lasting. We have the materials and resources to get it right the first time, providing insight to make your vision come to life with the vinyl fencing style and design of your choice.
Cedar Wood Fences
If you're looking to add wood fencing to complement your property and provide security for your Minnesota property, Twin Cities Fence will reflect your style and creativity. If unable to decide between our lattice-patterned wooden privacy fences and our post and rail fencing, we also have custom-designed picket fences. Our cedar wood fences also have the option of steel-enforced posts to add to the overall durability and strength of your new wooden fencing system.
Galvanized Steel and Color-Coated Chain Link Fences
Don't forget our galvanized steel and color-coated chain link fencing systems, made to add security and protection while allowing visibility on your property. Chain link fencing is often perfect for outdoor publicly accessible areas like parks, and they can be found outlining property lines. For added protection for your zinc-coated galvanized steel chain link fencing, we also have PVC-enforced color coating available, adding an additional level of protection and style to your fencing system.
Steel and Aluminum Ornamental Fences
This traditional ornamental fencing stands tall, clearly defining boundaries and taking on the test of time. Steel ornamental fencing is perfect around residential and commercial properties, providing security without sacrificing visibility. This unobtrusive fencing system can be designed for limited or restricted access while marking the areas of your property beautifully.
For a more affordable decorative boundary marker, consider our aluminum ornamental fences. Just like the traditional steel ornamental fence it will provide a time-honored look like wrought iron with the advantage of a more durable, longer-lasting material.
Look no further than Twin Cities Fence for all of your fencing needs in the Blaine, Minnesota, area. To find out what our Minnesota fencing company has to offer, contact us at 612-443-1948 or contact@tcfmn.com, and receive a free quote today for any of our installation services or repairs in Blaine!