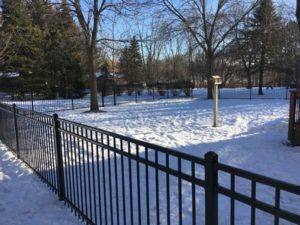 When you're looking for the best contractor, how do you do it? What do you look for? Do you go online looking for reviews? Do you call your friends and see who they've trusted in the past? Do you talk to contractors yourself before making a decision? Choosing a contractor for home improvement projects can be a daunting task, especially when you're looking for the best person for the job. Luckily, you've found us! If you're looking for the best fence contractor in the Twin Cities metro, Twin Cities Fence is it. We've been in the Fence Installation business for generations, and we don't take what we do lightly. While some fencing companies are caught up in the bottom line, our highest priority is providing the best service, best fencing materials, and best price. So what sets us apart? Look and see!
Wide Variety of Fence Materials You Can Choose!
Whether you know exactly what type of fence you want on your property or you're weighing your options, we can help make the choice simple. We're up front about our materials and pricing, helping you understand the advantages and possible disadvantages of some materials. We can help you choose the sturdiest materials, most affordable materials, most weather-resistant materials, and more! Whatever you're looking for, we'll make sure you get it with any of our fence materials and styles, including:
• Wood fence
• Vinyl fence
• Chain link fence
• Aluminum fence
• Steel fence
• Trex fence
• Farm fence
Year-Round Fence Installations
While some fence contractors only install fences two or three seasons per year, we offer year-round fence installations. That means when you decide you're ready to have your fence installed, you can have it. There's no waiting for spring or hoping we can squeeze you into our busy summer schedule. We install every type of fence we offer 12 months out of the year and our customers are not charged a premium. 
24-Hour Emergency Fence Repairs – Even in the Winter!
Having a fencing contractor who's capable of installing a beautiful and durable fence is important. But having a contractor who's there for you if you need fencing maintenance and repairs is also a necessity. Especially in Minnesota, where the weather is predictably tumultuous, it's always a good idea to have a team of contractors by your side should any of your property get damaged during storms. And just as we're year-round fence installers, we're year-round fence repairers, too! We make sure we're available for 24/7 emergency fence repairs so that if your fence is damaged, it's repaired as quickly as possible.
Best Fence Contractor
If you're in the market for the best fencing contractor in the Twin Cities, MN, trust in Twin Cities Fence. We have the experience and dedication to make sure you're always satisfied. Call us at 612-443-1948 to learn more about your fencing options or to get a free fencing estimate.