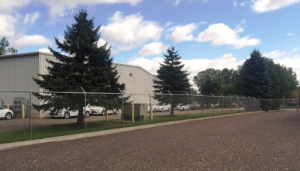 Security is a paramount concern for both residential and commercial property owners. Whether you want to protect your family, assets, or business premises, investing in high-security fencing is an effective solution. At Twin Cities Fence, we understand the importance of fortifying your property, and we offer a range of high-security fencing options designed to meet your specific needs. In this blog post, we'll explore the benefits and features of high-security fencing and why it's a wise investment.
The Importance Of High-Security Fencing
1. Deterrence: High-security fencing serves as a visual deterrent to potential intruders. The formidable appearance of these fences often dissuades criminals from attempting unauthorized access to your property.
2. Physical Barrier: High-security fences provide a formidable physical barrier that is difficult to breach. They are built to withstand significant force, making it nearly impossible for intruders to scale, cut through, or break down the fence.
3. Privacy and Confidentiality: In some cases, high-security fencing is used to protect sensitive information or activities within a property. These fences can prevent prying eyes and eavesdropping, ensuring confidentiality.
4. Asset Protection: Whether it's valuable equipment, inventory, or important documents, high-security fencing safeguards your assets from theft, vandalism, or tampering.
5. Peace of Mind: Knowing that your property is protected by a robust high-security fence provides peace of mind for property owners and occupants. It allows you to focus on your daily activities without worrying about security threats.
Features Of High-Security Fencing
1. Height and Strength: High-security fences are typically taller and stronger than standard fencing options. They can range from 6 feet to 10 feet or higher and are often constructed from durable materials like steel or wrought iron.
2. Anti-Climb Design: These fences incorporate features such as anti-climb spikes, barbed wire, or smooth, vertical pickets to prevent intruders from scaling the fence.
3. Access Control: High-security fencing can be combined with access control systems, such as electronic gates, card readers, or biometric scanners, to further enhance security.
4. Surveillance Integration: Many high-security fencing systems are designed to accommodate surveillance cameras and sensors, allowing for continuous monitoring of the perimeter.
5. Customization: High-security fencing can be tailored to your specific needs, including decorative elements or coatings that complement your property's aesthetics.
Investing in high-security fencing from Twin Cities Fence is a proactive step towards safeguarding your property, assets, and peace of mind. With its formidable appearance, physical barriers, privacy features, and customizable options, high-security fencing provides an effective deterrent against unauthorized access and security threats.
High Security Fencing Options
Whether you need high-security fencing for your residence, business, or industrial facility, Twin Cities Fence has the expertise and solutions to meet your security requirements. Contact us today to explore our range of high-security fencing options and take the first step towards fortifying your property against potential threats. Your safety and security are our top priorities.