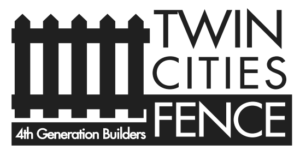 There is just something about a new fence that really makes a property pop. It used to be that fences were only used when absolutely necessary, but now they have become a popular addition to the curb appeal of a property. If you are in the market for an attractive, durable and long lasting fence for your Blaine, MN property, our team at Twin Cities Fence has you covered. There is no reason for you to have to go searching for a reliable fence contractor when you have one of the best right in your backyard!
Service You Can Count On
When buying a fence, it is not just about the fence that you are buying. This is a large investment, so it is important that you feel comfortable with the contractor that you choose. By teaming up with Twin Cities Fence, you will receive professional-grade installation, the highest quality products and a support team that is here for your every need. Our relationship doesn't stop once your fence is installed. Anytime that you have any issues or repairs that are needed on your fence, you can count on our team to help you quickly. We even offer 24 hour emergency fence repairs if you ever find yourself in desperate need of a repair.
Diverse Fencing Options
Another great benefit of choosing Twin Cities Fence as your fence contractor is that we offer so many options when it comes to fences. We provide both residential and commercial fencing needs for anyone in the Blaine, MN area. Some of our most popular fences that our customers enjoy include:
● Aluminum – An aluminum fence provides you the most durability that you can find with a fence. This type of fence never overwhelms the property and is great for residential homes.
● Chain Link – If you are looking for a chain link fence, all of ours are made from galvanized steel which provides elite durability and strength. Chain link fences are one of our most popular options that work well for both residential and commercial properties.
● Privacy – If you are looking for some extra privacy on your property, investing in a privacy fence is a great idea. We offer privacy fences from a wide range of fencing materials including wood, vinyl or chain link.
● Steel – Steel fences are great for residential and commercial properties because they still give you the ability to see through the fence with ease.
● Vinyl – Vinyl fences are becoming very popular on residential properties because of how great they flow with the look of existing homes.
● Wood – If you're going for the more traditional look with your fence, you cannot go wrong with a wooden fence.
● Gates – Especially for commercial properties, incorporating a gate on your property will make it easy for you to enter and exit the property while keeping your property secure at all times.
So, if you are looking for an affordable and respected fence contractor near your Blaine, MN property, our team at Twin Cities Fence is the perfect partner for you. Give us a call today at (612) 443-1948 to learn more about your fencing options.