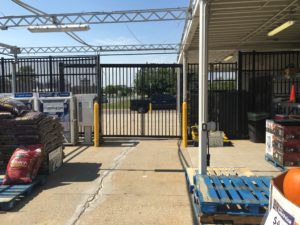 If you are a new business owner in Montana, or are looking to build or replace a commercial fence in the Twin Cities, then we are the people for you! When you decide to install a fence around your commercial property, you probably have specifics that you want the fence to provide for you. Fences can be used for a variety of things including privacy, property boundaries and to keep people, animal and debri out. At Twin Cities fence we have a variety of materials we work with and can virtually build any type of fence you wish to have. We can use wood, vinyl, steel, aluminum and chain link fence. Being a fourth generation company we have used all materials to build commercial fences and we are here to work with you to understand your wants and needs and guide you in the right direction. If you're having trouble deciding which commercial fencing system is right for your needs, let our fencing installation company help you choose the best option possible
Twin Cities Fence has been working out of Andover, Minnesota for more than 4 generations. We both install and repair fences, gates and other commercial and residential fixtures. We put our customers first and make sure that we provide you with the service you need, and listen to what you are expecting out of a fence in order to choose the appropriate route for you. No matter what your fence needs are, we are here to help provide you with quality and timely service.
Commercial Fence Contractor
Our main focus at Twin Cities Fence is fence installation. We have completed thousands of jobs and understand the importance of commercial fencing. When you choose Twin Cities Fence, we will come to your property and consult with you to understand what you want. We have a variety of materials. Sizes, shapes and designs, which will ensure you that we can meet all of your commercial fencing needs.
When you choose Twin Cities Fence for your commercial fence installation in St. Paul Minnesota, not only will you get the best customer service but you will work with a team who has been in operation for four generations. We offer a variety of materials and options to provide you with the best fence you could ask for. Don't make a poor investment, instead contact us today and we will work with you to meet all of your needs.