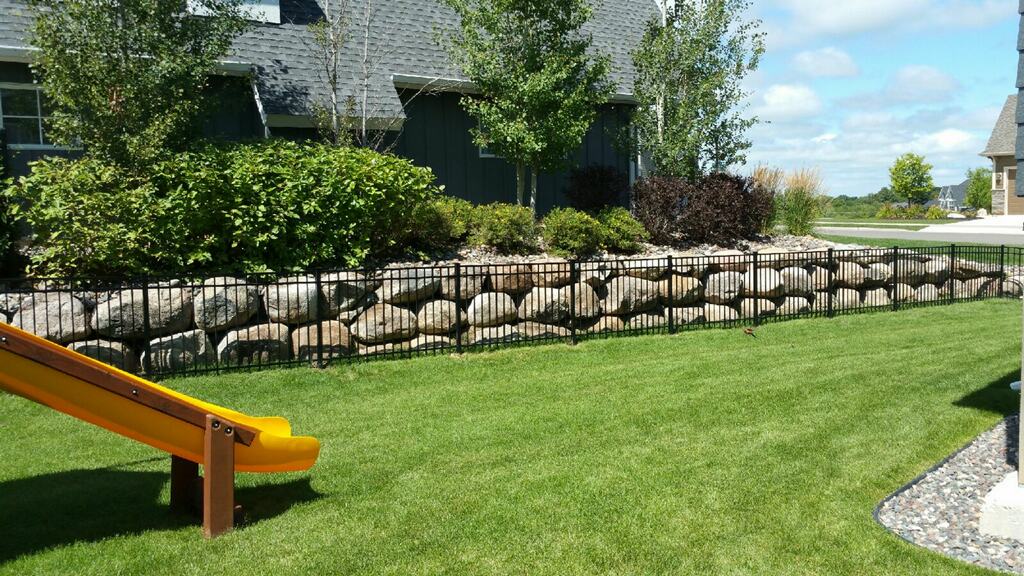 Finding a good Coon Rapids, MN fencing contractor usually means that you need to know exactly what you're looking for. You have to know how tall and long your fencing system will be, where it will be located, and which materials you'll want to use, especially if you're looking through specialized fencing contractors who focus on installing fences made from only one material. Fortunately, not all fencing companies are alike, and at Twin Cities Fence, we're nothing like those fencing contractors who need you to have your decision made regarding every detail of your fence before we begin. Instead, we offer fences in a variety of shapes, sizes, designs, colors, and materials so that your fencing options really are as endless as they seem. We offer wood fencing, vinyl fences, chain link fencing, farm fencing, and steel and aluminum fences, all of which comes with endless possibilities.
Picket Fences and Ornamental Fences Installation
Picket fences and ornamental fences can be as decorative and functional as you choose, randing in height, weight, and materials. Whether you opt for a wooden or vinyl picket fence, or a vinyl, steel, or aluminum ornamental fence, these decorative fencing systems can make any home or business look picturesque while keeping your property secure and delineating property boundaries.
Privacy Fences
Privacy fences have been a popular means of providing shelter from wind, sun, sound, and neighbors for years, and they've been used as a highly effective means of closing off restricted areas on business properties. Whether you're looking for a little extra privacy, shade, or even just an escape from the noises going on around your property, a privacy fence could be the perfect solution, made from wood or vinyl and crafted with lattice work or designs and patterns of your choice.
Post and Rail Farm Fencing
Post and rail fencing, specifically wooden split rail fencing, has been used for years to mark property lines surrounding farmlands, keeping livestock in and clearly delineating property lines. Today, post and rail fencing is made using either wood or vinyl, and it's used not just as a farming fence but as a design element for homes and businesses, or a convenient and affordable fencing system for outlining properties. With several styles available, a vinyl or wooden post and rail fence could be just what your rustic property needs.
Chain Link Fence Installation
Chain link fencing is often seen on public properties like schools and parks, but the commercial and residential uses of chain link fences are endless. If your business or home is in need of fencing security, a chain link fence could be the perfect solution, and turning a chain link fence into a privacy fence is as simple as adding color screens, which not only provide a visual barrier but also an added protection against anyone climbing your fence. To hear more about our fencing installation, fencing materials, and endless fence designs, call us at 612-443-1948, or email contact@tcfmn.com.