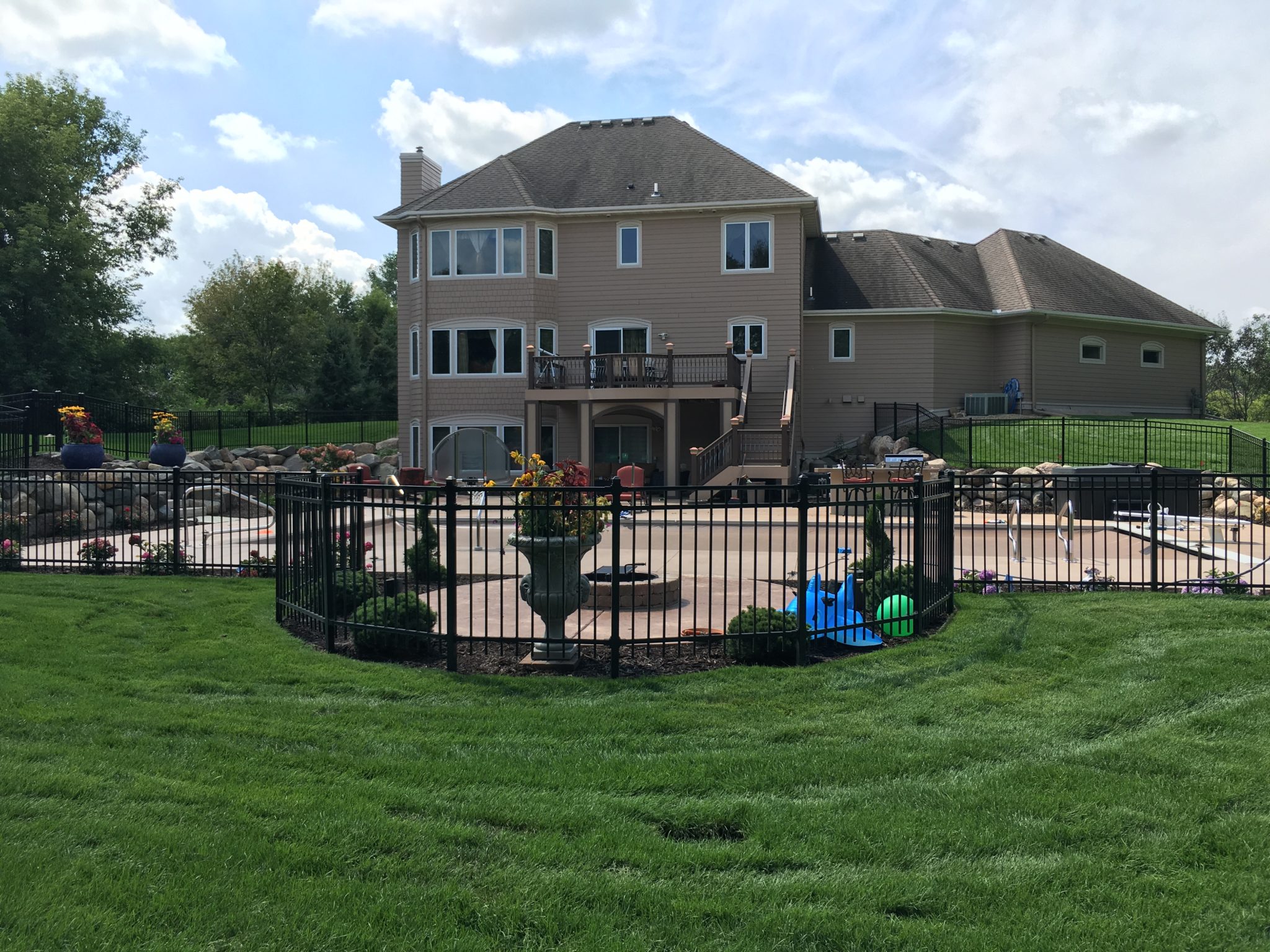 Steel fencing is known not only for its wrought iron aesthetic but for its durability and versatility. The residential and commercial uses of steel fencing are endless, and they're a functional addition to any property that needs additional security without sacrificing views or your property's aesthetic. If you're looking for a steel fencing system for your Ham Lake, MN home or business, Twin Cities Fence can help you choose the perfect steel fence for your property, with a variety of sizes and styles available so that you can be completely satisfied with your fencing system. With free estimates and a personable fencing installation team, you can't go wrong by calling Twin Cities Fence for your steel fencing installation needs.
Benefits of Galvanized Steel Fencing
Galvanized steel has been engineered and adapted to be a long-lasting fencing material that's built to be strong, secure, weather-resistant, and aesthetically pleasing. Our galvanized steel fencing systems are coated with a multilayer coating, designed to improve durability and ensure that, even after years and years of use, your steel fence is free of rust and corrosion, a huge advantage over real wrought iron fencing, which rusts and breaks down quickly. This means that you can have a low-maintenance fencing system by choosing to invest in galvanized steel. Your ornamental steel fence can last not only through everyday weather that could corrode other materials, but through harsh winds, hail storms, and snow storms, that threaten to break and dent less durable or strong fencing materials.
Residential Uses of Ornamental Steel Fences
Homeowners usually install residential fencing systems for two reasons: security and aesthetic appeal. Ornamental steel fences meet both of these needs, providing security to keep your pets and children on your property and unwanted guests out, and adding to your home's design with unique fencing designs. With steel fencing, you have the option to choose the height of your fence ad well as the design, choosing between steel fencing with spear-topped pickets, straight rail steel fencing, and more.
Commercial Steel Fencing
On commercial properties, the use of fencing systems is often intended for increasing property security, keeping trespassers out of restricted areas, and marking boundaries between areas. Steel fencing can be the perfect solution for commercial properties that require added security without eliminating views around the property. Ornamental steel fencing can be used to fence-off pools, block restricted areas that don't need to be or shouldn't be hidden from view, and even bring in business, allowing passersby to view your property from the outside without being able to enter from anywhere but the front entrance. Steel fencing can be a popular means of drawing customers to golf courses, limited-access pools, hotels, amusement parks, and many other properties that can use their property's appearance to draw in customers and clients. Contact Twin Cities Fence today at 612-443-1948 or contact@tcfmn.com, and find out how your commercial or residential property can benefit from an ornamental steel fence.