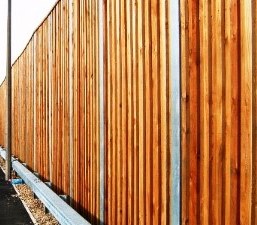 Does your residential or commercial property need a fence? Whatever the reason may be for your fence, this type of investment isn't a cheap one. So, it is in your best interests to invest in durable fencing solutions that are built to last. At Twin Cities Fence, we combine expert installation with quality fencing materials to offer the most durable fencing solutions around the Twin Cities, MN.
Installation Importance
You could have the best fencing materials on your side, but without an expert installation team to handle your residential or commercial install, you may be left with lots of headaches down the road. At Twin Cities Fence, our family owned business has been in the fencing industry for four generations. During this time, we've pinpointed the necessary steps of fencing installation. Rest assured that there are no skipped steps with every fencing installation project that we take on. Our install crew wants you to get the maximum lifespan out of your commercial or residential fence, and we feel that the best way to do so is by focusing on the fine details during your fence installation.
Quality Fencing Materials
Not sure about what type of fence material to use for your fence project? The good news is that our fencing professionals know the advantages and disadvantages of every fencing material that we offer. Just be sure to share with us your needs and expectations and we'll help you determine the best fencing material for your particular project. At Twin Cities Fence, we offer our fences in the following materials:
Aluminum Fencing
Color Coated Chain Link Fencing
Wooden Fencing
Steel Fencing
Vinyl Fencing
Trex Fencing
24-Hour Fencing Repairs
Another benefit in choosing Twin Cities Fence for your fencing solutions is that you'll have access to our 24-hour emergency fence repairs. We understand that fence damage could bring a lot of stress to our clients. To help alleviate this stress, we are just a phone call away, no matter the time of day. Our goal is to handle your repairs as quickly as possible so that your regular schedule is minimally disturbed.
Looking to invest in a fence for your residential or commercial property? When it comes to durable fencing solutions in the Twin Cities, MN area, our staff at Twin Cities Fence has you covered. To request a free fence installation estimate or to learn more about our durable fencing materials and expert installation, give us a call today at (612) 443-1948.