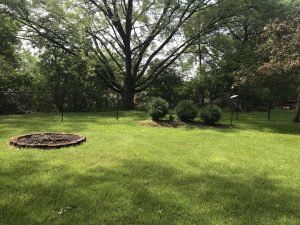 Are you in the process of building a pool on your property? Looking to get better separation between you and your neighbors? Is there confusion about property lines? There's one thing that is consistent with all of these scenarios. Investing in a custom residential fence is the perfect way to address any of these situations. If you're in the MN area, our experienced crew at Twin Cities Fence provides custom residential fencing solutions that simply cannot be matched by our competitors.
Installation by Fencing Experts
Arguably the most important aspect of a fence project is the installation. If steps are skipped or attention to detail isn't a priority during installation, you may not end up getting the same amount of life expectancy out of the fence as you originally hoped. At Twin Cities Fence, we have a dedicated installation team that never rushes through an installation job. Instead, we take our time to ensure that the fence installation is completed with extreme precision.
Unique Residential Fencing Designs
As 4th generation fencing professionals, we have seen it all when it comes to residential fences. Over this time, we've identified the types of fences that work well in the MN area as well as the materials that excel. If you're unsure about which type of fence to invest in on your residential property, we've got plenty for you to explore. Choose between one of the following fencing styles:
Vinyl Fences
Chain Link Fences
Steel Fences
Trex Fences
Wooden Fences
Added Home Value
A fence is a wonderful selling point in the real estate market. Potential homeowners are always looking for things that help set one home apart from others, and a durable, long lasting residential fence from our team at Twin Cities Fence is sure to make their jaws drop. So, the return on investment with a fence installation is one of the better home improvement projects that you can invest in.
So, no matter what the reason may be that you're looking to invest in a residential fence, the important thing is for you to choose the right fencing contractor to handle the job. If you are in MN, there's no better partner to work with than our 4th generation fencing experts at Twin Cities Fence. To request a free custom residential fence or to learn more about our fencing solutions, give us a call today at (612) 443-1948.