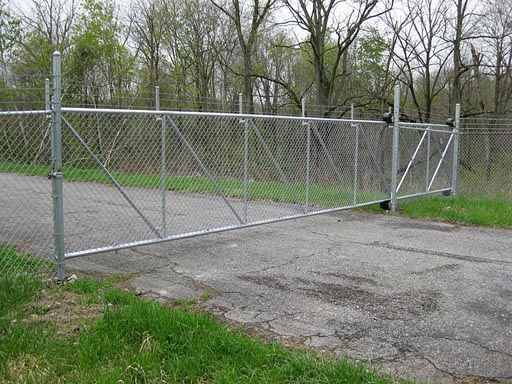 If you own a home or business, you likely spend time thinking about the importance of security and safety for your property. If we are homeowners, we want to know that we can be safe in our homes and that our belongings are secure if we are not there. If we are business owners, we want to know that our fleet vehicles, our buildings, and our products are safe from theft and other threats. Twin Cities Fence has been providing security for both homes and businesses for four generations.
Benefits of Automated Gates for Homes and Businesses
Automated gates provide more than just the convenience of remote opening and closing, although that may be the feature that is most commonly enjoyed by homeowners. Automated gates provide added reassurance that only the people you want coming in and going out of your property are able to do so. Similarly, an automated gate can provide the same reassurance for your commercial interests. Many businesses have public-facing aspects that do not lend themselves well to gated security, so those businesses set themselves up to allow customers and clients access during selected business hours. Most businesses do not stop operating after closing—security concerns certainly do not go away when the front door is locked. An automated gate allows only those with authorization to have access to your commercial property, during or after your set hours of operation.
Homeowners and business owners alike have come to count on Twin Cities Fence for high quality work, excellent customer service, and competitive pricing. Automated gates represent a technological advance from the days when you would have to get out of the car—possibly in the rain, snow, or cold—to unlock and swing the manual gate open and closed. An automated gate eliminates those issues. The staff at Twin Cities Fence are highly trained and experienced technicians who understand the technology associated with automated gates, so you can feel confident in the installation and durability of your new automated gate.
Automated Fence Installation and Repair
All outdoor fencing is susceptible to the ravages of the weather, of course, and automated gates are not immune to periodic problems. Twin Cities Fence offers a 24-hour repair service for both our residential and commercial customers. We believe in providing you with a feeling of security not just upon installation, but at all times. If your fence is damaged by a falling tree or by high winds, or if a problem develops with the automated system, you can count on us to fix it immediately. Contact Twin Cities Fence by calling 612-443-1948 for more information about having an automated gate installed on your commercial or residential property.