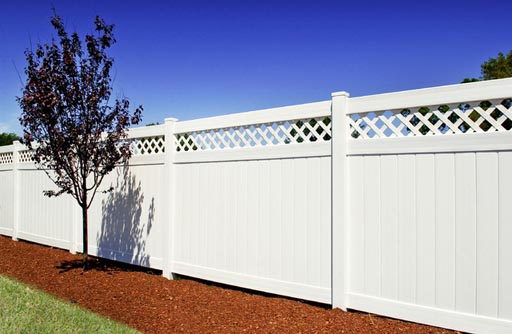 Do you run a commercial business where expensive machinery and equipment is used by your employees on a daily basis? The unfortunate fact is that in today's world, you must always think about protecting your commercial equipment. Gone are the days where you could leave your commercial belongings on your property without having to worry about someone trying to steal the items. One great way to ensure that your commercial equipment is safe and secure at all times is to invest in a commercial privacy fence. Our team at Twin Cities Fence offers a wide variety of commercial privacy fence options, depending on your needs.
Commercial Privacy Fence Installation Estimate
At Twin Cities Fence, we want all of our commercial customers to feel totally comfortable with their fence investment before any definite decisions are made. By offering our potential clients a complimentary commercial privacy fence estimate, we will lay out all of the costs of your privacy fence and can even offer you a couple of different options, ranging in materials used. From there, you'll quickly find that Twin Cities Fence offers some of the most affordable privacy fencing options around. Once your team decides on the ideal commercial privacy fence for your business, our professional privacy fence installers will get to work for you!
Commercial Privacy Fence Design Options
Some fencing contractors limit you to one option when it comes to commercial privacy fences. At Twin Cities Fence, we take pride in offering our commercial clients a variety of fencing options. Choose between one of the following commercial privacy fence styles:
Wood Fencing – This traditional option is a great way to add privacy to your commercial property. These tall fences are very difficult for potential intruders to climb, reducing the likelihood of your equipment getting stolen on your property. Wooden commercial privacy fences also help keep the noise that your equipment makes within the walls of the fence, which may be something your nearby property owners will be happy about.
Vinyl Fencing – This style commercial privacy fence is becoming more popular year after year. If you're looking for a long lasting, durable privacy fence to invest in, this is the perfect option for your business. This material used will not warp, corrode or break down like some other fencing materials.
Chain Link Fencing – If you're not concerned about individuals having visibility of the equipment stored within your property, you may want to consider a chain link commercial privacy fence. This is a very affordable option that provides an added layer of protection for your property. We even can add privacy screens to your chain link fence if needed.
So, if you are looking to invest in added protection for the equipment that you store on your commercial property, it is time to look into a commercial privacy fence. Team up with our staff today at Twin Cities Fence and let us provide you a free estimate on your commercial privacy fence. To learn more about your options, give us a call today at (612) 443-1948.