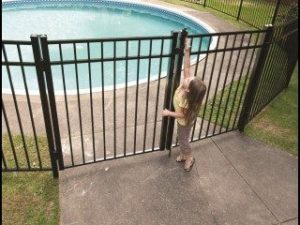 When installing a fencing system on your property, it's likely that you'll also have a fence gate installed at the same time, either as a means of creating a walking entrance into your property or an entrance large enough to drive through. At Twin Cities Fence, we provide gate installation services for home and business owners with a variety of fencing gate needs, from driveway gates to yard entrance gates, ensuring that, whatever your fencing and gate needs, you have an affordable gate installation company at your service.
Wood and Vinyl Fence Gate Installation
Vinyl and wood gates can be as diverse as your fencing system, making it difficult to choose a fencing installation company, at times. At Twin Cities Fence, though, we make sure that you have a wood or vinyl swing gate for your fencing system that complements your fence design and provides the security, privacy, or aesthetic character you're looking for in your fence gate.
Chain Link Roller Gates and Swing Gates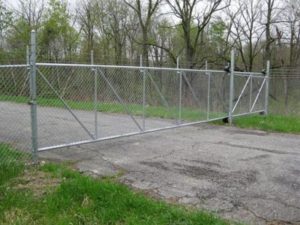 Often used to create affordable boundary markers, chain link fencing can be used on a variety of commercial and residential properties, and the types of chain link fence gates we offer are intended to complement the uses of chain link fences. We offer chain link roller gate installation for larger openings, from driveways to business entrances, including off-limits areas with limited access. We also provide chain link swing gate installation for smaller gate entrances, used for walking access to properties.
Steel and Aluminum Fence Gates
When you're adding an aluminum or steel fence gate to your fencing system, it's especially important for your ornamental gate to match the rest of your ornamental fence. Because steel and aluminum fences have very distinct and clean-cut designs, we make sure that our aluminum and steel gates are equally as detailed, matching the fencing we install. With both steel and aluminum sliding roller gates and swing gates, you'll find that a steel or aluminum gate can be used to complete an ornamental fencing system or to provide a durable and aesthetically pleasing driveway gate or property barrier to limit access to your home or business.
Commercial and Residential Gate Installation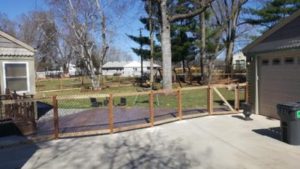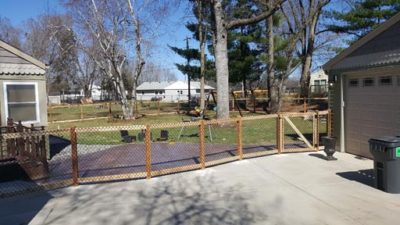 Installing a fence on your property is about so much more than aesthetics, and often times, it's mainly a matter of security or privacy. At Twin Cities Fence, we understand the diverse needs for commercial and residential fencing systems, and that's why we provide fence gate installations of gates that meet your security, privacy, and property design needs as well as your fencing system. Whatever fence gate installation needs you may have, we offer Andover, Minnesota gate installation services to residential and commercial properties all over the Twin Cities area, helping you make your property as secure, functional, and beautiful as possible. Call us today at 612-443-1948, and choose from our fence gate options to find the best fit for your property.