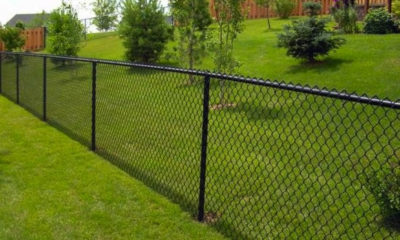 Chain link fences are a very popular fencing option because they are durable, low maintenance, affordable and they offer security for your children and pets. While chain link fences require very little maintenance, there are times when repairs are necessary. Twin Cities Fence specializes in chain link fence repair in the Twin Cities area of Minnesota. We provide both routine fence repair as well as emergency fence repair, in the event that a weather event or other issue compromises your fence system and you cannot wait to get it fixed.
Twin Cities Fence Repair Company
Your chain link fence can take a real beating over time. The Minnesota weather can be harsh – snow, wind, rain, hail and extreme temperatures can cause damage to your chain link fence. Very often, fences require a partial repair because only a small section of the fence is worn out, damaged or compromised. Our repair team will not push you to replace your entire fence if you only need a partial repair. However, there are times when a large section is damaged, or it is time for the entire fence to be replaced. The Twin Cities Fence repair crew can complete all types of fence repair, including fence section repairs and complete replacement. If you are unsure what type of repair you need, we can provide our expert recommendations and give you realistic cost estimates for our work.
Twin Cities Fence has been repairing fences for more than forty years. We are a professional service, a customer friendly staff and have affordable pricing. We are local Minnesota company and truly value our connection to our community. We are fully committed to meeting the needs of our customers so we work hard to complete fence repairs quickly. We understand that there are times when you need your fence repaired over a weekend or even at night. So, we offer 24/7 emergency service and complete repairs twelve months a year.
Chain Link Fence Repair in MN
Your fence is an important part of your property. It offers you peace of mind, knowing that your children and/or pets are safe and protected. When you choose a chain link fence, you do not have to worry about many significant repairs, but things come up from time to time. If your fence needs to be repaired, trust the team at Twin Cities Fence for your local chain link fence repair. Call 612-443-1948 for more information or to schedule a free consultation.