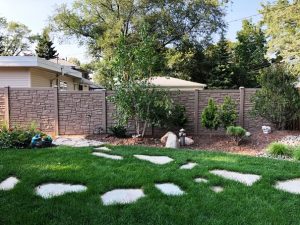 If you're in the market for any type of fence for your home or office, you likely are looking for the best fencing contractor in the Blaine, Minnesota area. Thankfully Twin Cities Fence, a fourth generation fence contractor is ready to handle any type of fence project you could ever dream of.
Before you start on any fencing project, it's important to understand if you're simply adding a new fence to your home or commercial property, repairing an old fence or replacing an existing fence. Whichever option you choose, our team at Twin Cities Fence can help you to choose the highest quality fence materials that will fit your budget.
Fence Installation, Repair and Replacements
Below are just a few of the traits that we at Twin Cities Fence think are important when it comes to hiring the best fencing contractor you can find.
• Experience – As mentioned above, you want a fencing contractor with significant experience in a wide variety of fencing installation projects. At Twin Cities Fence, we've been installing and repairing fences in the Blaine area for over four generations, which should show just how prepared we are to deal with any type of fencing issue.
• Sign a Written Agreement – It's important for both the fencing contractor and the property owner to sign a written agreement that lays out what is going to be done. This actually protects both the property owner as well as the fencing contractor to ensure everyone is on the same page.
• Look for Referrals – Ask friends and family if they've had positive experiences with any local fence companies. This way you can receive first-hand knowledge about how a fencing contractor treats their customers.
• Avoid Paying for Complete Project Up Front – It's fine to pay a deposit of some sort when it comes to a fencing project, but avoid paying the entire invoice up front. If you do pay upfront, it gives you little power if any issues arise during the installation.
Free Fencing Installation Quote
If you're interested in a free fence installation quote, or you're in need of fence repair, don't hesitate to reach out to Twin Cities Fence today at (612) 443-1948. We'll be happy to come out to your home or business and assess your needs and provide you with a competitive price. We look forward to hearing from you soon.