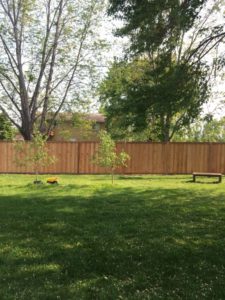 When you're looking for a Midwest  fencing contractor who can give your property security, comfort, and an aesthetic accent that will make your property stand out, you're likely looking for more than a great fencing company – you're looking for an affordable fencing contractor near you who can provide you with the best services at the best price. In the Midwest, that's Twin Cities Fence, a Minnesota fencing company run by 4th generation builders. In our experience, it's not always easy to find a fencing contractor who can build a quality fence for an affordable price, and that's why we aim to fit the needs of so many home and business owners by offering affordable fencing systems with the same high-quality building and customer service you'd get from a company that asks you to pay several times more than you should. With us, you can count on working with a company that's just as interested in perfecting your property as you are – and just as interested in saving you money!
Affordable Fencing Materials and Styles
These days, fencing materials have been improved to be longer-lasting, more durable, and more affordable, but you might not always get that impression looking at the list prices in some home improvement stores. Even fencing contractors will overcharge for the cost of materials and building time, but at Twin Cities Fence, we make sure that everyone gets a fair price. With several fencing materials to choose from, we're able to keep our prices low by offering fencing installation, maintenance, and repairs for a range of fences. Unlike the fencing contractors who specialize in one fencing material or another, that means that we don't have to upcharge for "specialty" services; we've spent years working with a list of fencing materials and styles, including:
To be sure our prices stay low, we've become experts in installing and repairing these fencing materials and styles as well as others, which ensures that we aren't limited in how many home and business owners we can help find affordable fencing.
Commercial and Residential Affordable Fencing Systems
Whether you're looking for a residential or commercial fencing system, we'll make sure your price is the same as any other client's – which is lower than the prices you'll find anywhere else in the Midwest! At Twin Cities Fence, we provide affordable fencing in Minnesota like no other company, offering rates that make sense – not rates that will help us get rich quick. For us, it's about providing high-quality fencing installation and repair services and building relationships with our clients. After decades in the building business, if there's one thing we know, it's that quality fencing at a great price will always beat overpriced fencing! To get a free estimate for a fencing system on your property, contact us today at 612-443-1948!